There's a big, fun floral print out these days that seems to be catching on! I featured it a couple weeks ago
HERE
, and since then, I've seen it popping up again over and over! I wouldn't know about trendy fabrics, because I live very near Sun City, which, if you don't know, is a senior citizen mecca. All the fabric stores around here seem to cater to octogenarians, so there's a lot of fabric with pastel quilt designs, and horses, and kittens, and things of that nature. Which is cool ... uh, in it's own way ... I guess ...
So, I will continue to live vicariously through everyone else and their fabulous fabric choices and upholstery skills. Like this chair makeover from Missey at RedoPalooza who paid $7 for this ragged chair and had it recovered in the aforementioned big and fun floral print.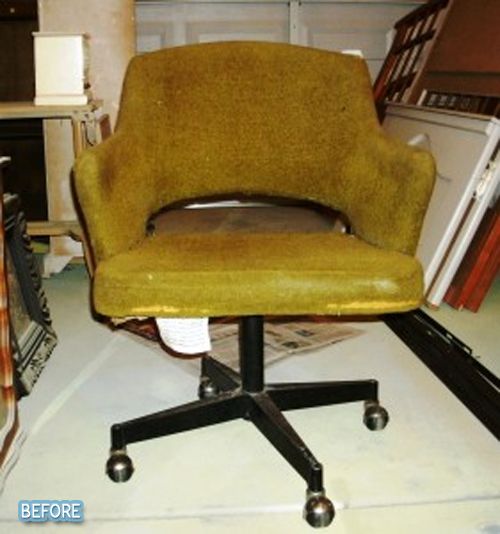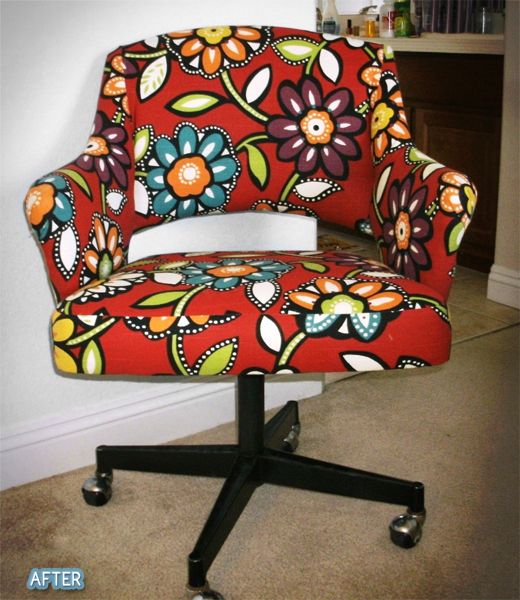 And here it is again! This time, a stodgy armchair gets florally flaired by Carina, who paid $18 and redid the whole thing herself. She even sewed new fabric over each of the 27 buttons by hand! Which, I guess is the only way one could sew new fabric over a button, unless there is some button-recovering foot for the sewing machine that I am unaware of. What do I know, I'm not a sewist! Check it the whole process on her blog The Adventures of a German Girl.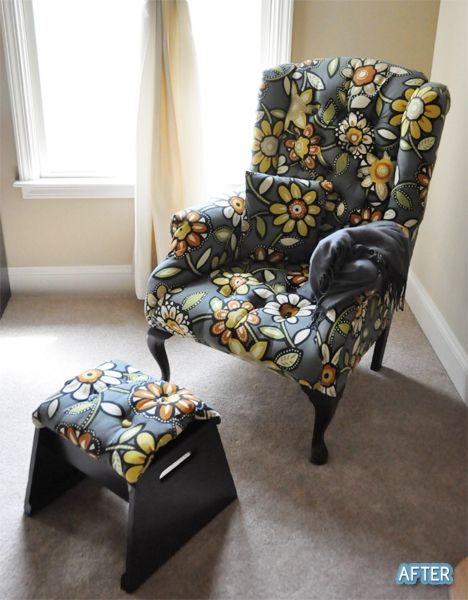 sponsored by:
Cliq Studios produces quality kitchen cabinets at discount prices.