Better After reader Jackie is in the process of reclaiming some space left behind by "children who have had the audacity to grow up and leave the nest." In her quest to refresh, she has started a love affair with apple green! (shh, don't tell the kids). Here are a couple of pieces she's brightened up; note the broken decorative moulding on the dresser? She fixed it by making the missing part herself out of Sculpey clay!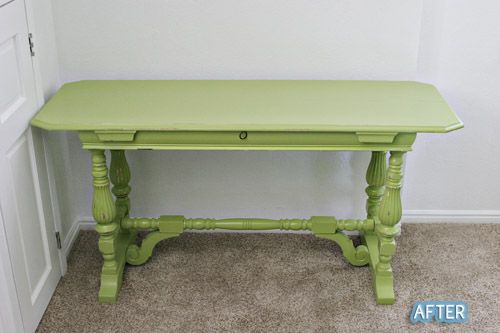 And if you can't get enough green, here's a project from Tee at
The Cottage at Vinnord
, who made a pair of old lanterns look even older, (but, like,
cooler
and older) by adding layer after layer of leftover green stain and aqua paint for a verdigris effect. That is some pretty patina, huh pardner?