Michelle had this old faux-wood box that wasn't doing her eyeballs any favors. She wondered what she could possibly do to pretty it up, but no inspiration struck.  Stumped, she sat it down in the kitchen and decided to take its picture, which she planned to post on Facebook and ask her fellow friends for ideas.  It was then that she noticed the kitchen rug right behind it.  Yes! Why didn't she see it before? A herringbone pattern in white and gray!  She would painstakingly tape off and paint the box and add decorative edges, and it would be the envy of all her friends! 
Anyway, I made that whole story up.  I have no idea if the kitchen rug influenced her decision at all, or if that picture was even taken in a kitchen.  It could be the laundry room, for all I know. But what matters is it turned out deliciously, and it probably
is
the envy of all her friends in real life. 
I
certainly covet it!  See more on her blog
Innovative Interior
.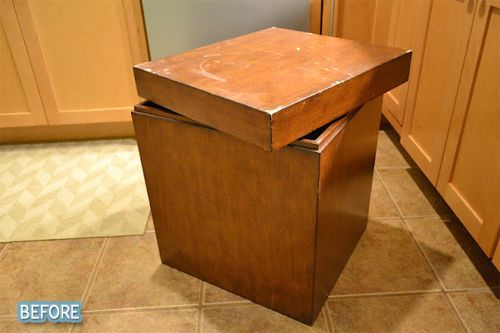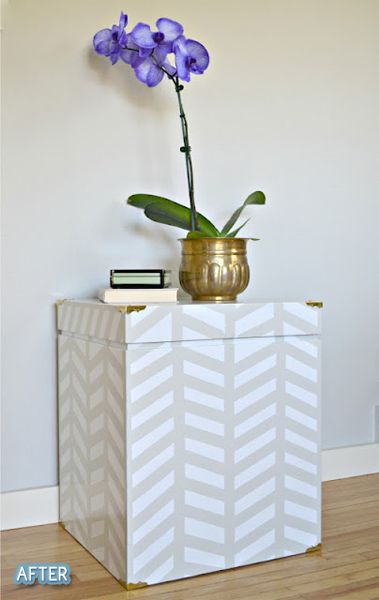 sponsored by:
Cliq Studios produces quality kitchen cabinets at discount prices.