Hello there!  I hope you had the happiest Easter weekend ever!  Mine was pretty good, despite waking up yesterday at 6 am to the sounds of my two boys fighting to the death over a single plastic egg filled with jelly beans. There were tears, and punching, and much screaming, and a dramatic "This is NOT what Easter is ALL ABOUT!" from me.   Somehow they failed to notice the three dozen OTHER plastic eggs surrounding them and were in an all-out brawl over this particular egg.  The only explanation I have is maybe because the egg happened to be orange.  Everything is better in orange, am I right?
Dionne's chair makeover here is no exception, especially up against that turquoise wall.  The whole scene is dreamy!  See more on her blog
The Turquoise Iris
.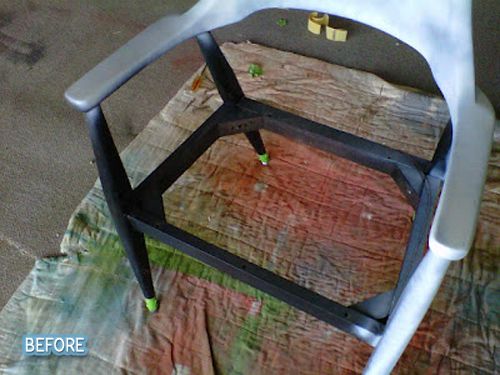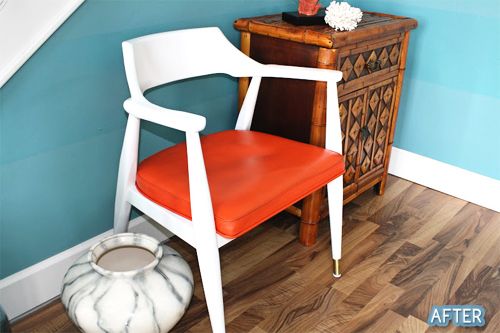 PS: For more Easter goodness, check out my Sunday Sweets post on Cake Wrecks!