This before picture was from Rita's first walk-through of what is now her home.  Obviously, she was able to see past that pukey mint color on the walls and the perversely unattractive valences.  They're like mustaches for the windows!  She de-creepstered them by hanging bamboo shades instead, and gave the whole room a neutral palette to serve as a backdrop for her colorful accessories.  Would you believe the yellow windows haven't changed?  I think the color of the walls isn't such a jarring contrast anymore that you hardly notice them. Pretty cool! See more on her blog
This (Sorta) Old Life.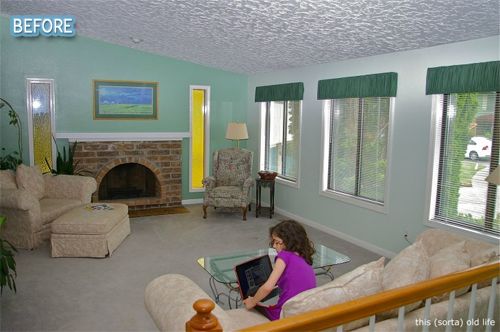 sponsored by:
Cliq Studios produces quality kitchen cabinets at discount prices.