Jen received this desk from a friend who knew of her talent for transformations.  What a nice friend. Guess how many of my friends have given me free furniture?  NONE OF THEM!   They must know me too well, and figure that if they gave me some item to makeover, I would either let it sit in my garage for 10 years or sell it on Craigslist.  That's why I live vicariously through everyone else and their fantastic abilities. 

Jen, for instance, chopped half of this desk off with a chainsaw and turned it into a side table!  That's pretty amazing to me.  Check out all the details on her blog Eating My Candy.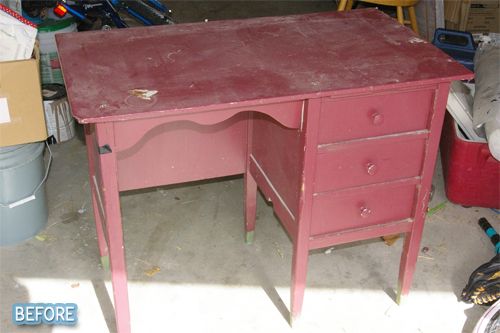 Tara didn't take any power tools to her telephone chair, but she did knock out the side for a more open look, which really highlights its curvy shape.  It's like a brand new chair! I'd even call it better than new, because new furniture doesn't come with the pride of doing it yourself, or the fun stories to tell about how you had to de-spider it either. Where's the fun in that? Great job Tara!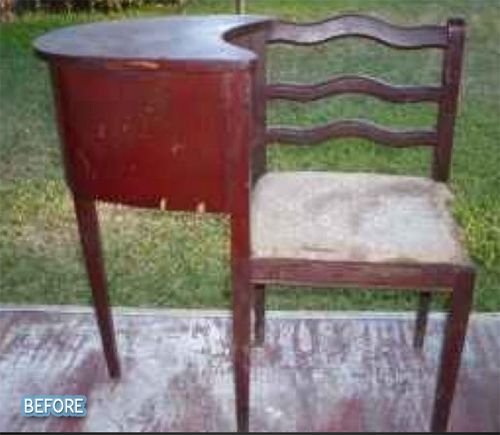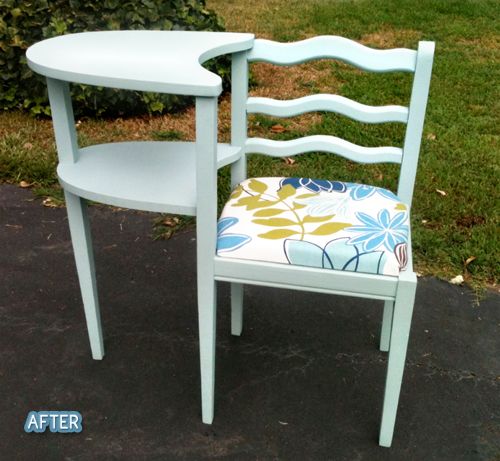 sponsored by: