If the thought of staring at your basic boring builder-grade blah kitchen for one more millisecond is more than you can stomach, look to Brooke! There's nothing basic about her catalog-worthy kitchen now.  Not only did she customize every single fixture and surface, she also made the room look twice as big with one of my favorite tricks: one single type of flooring throughout.  That's not really a trick.  That's like, common sense. (You would think). Look how tiny the kitchen looked before, on that sad swath of linoleum. It looked like a kitchen-themed mini-golf hole.  Now the whole room is so dang gorgeous it makes me want to punch myself in the face.  That's high praise indeed!
See more from Brooke at
B in Real Life
.  Want to know more about her light fixtures or paint colors? It's like she's read your mind. Check out her kitchen Q and A
HERE
 and
HERE
.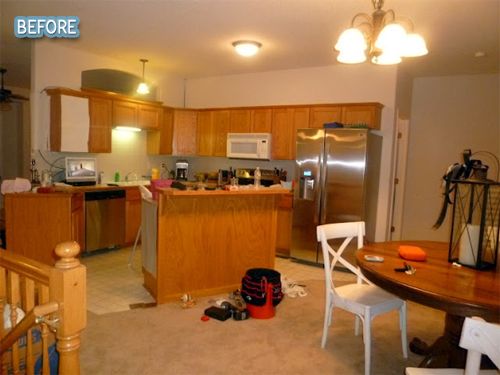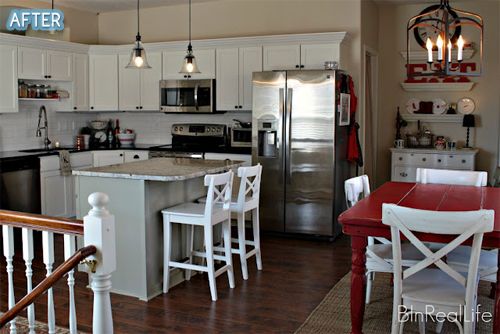 Seriously.  Punching self in face.