Happy Monday! Let's start it out with a bang, shall we? Recently, Annalee invited me over to her blog to check out her latest makeover. When I saw the before picture, I have to admit, I was scared. I was scared because even in its weathered and grody state, this vintage hutch was amazing. "Please don't let it be hot pink," I whispered to myself as I slowly scrolled down the page. "Please don't let there be even a drop of decoupage," I prayed as I inched closer and closer to the after photo ...
Happily, Annalee knows what the crap she's doing. She stayed true to its vintage nature, even while including some new additions like pulls and legs, and it turned out
beautifully
. Ugh, it almost makes me ache with longing! (I should probably get out more.) Great job Annalee! See all the details on her blog
Party of 5
.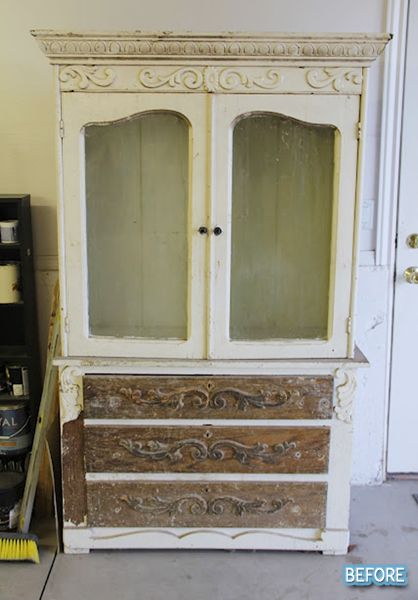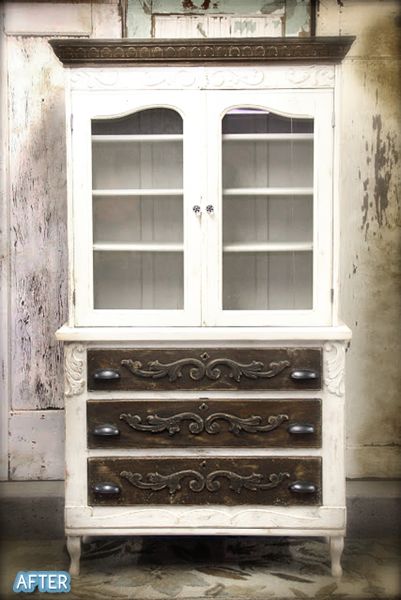 This post sponsored by:
Now available in olive green!
Use code BETTERAFTER for 20% off at checkout!