Hey there!  I have some exciting news from one of Better After's finest sponsors: Silhouette!
Surely by now you've heard all the hubbub about the Silhouette CAMEO and how it's the best craft cutting device in the world, nay, the universe.
If you've been saving your dollars to get yourself one, well today is your lucky day, because they are running a huge promotion where you can purchase the Silhouette CAMEO and 1 Silhouette Studio Designer Edition Software for $269.99!   (Regularly $350)!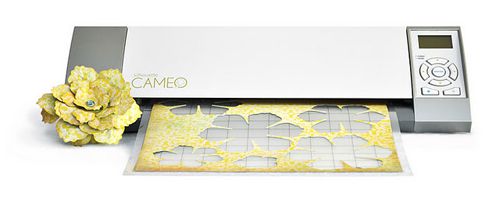 The Designer Edition Software is an enhanced version of the
Silhouette Studio, with tons of additional features that allow you to import, manipulate and cut your own designs and .svg files.
But that's not all, nope!
Rhinestone tools to make templates for creating your own rhinestone designs

Sketch tools to convert designs into several styles of sketchable art

Creative knife tools to allow you to clip designs using different patterns

Enhanced eraser set to modify designs with more precision (yes!  finally!)

Built-in ruler and guide lines for precise alignment and drawing
I actually was working on a project to show off some of these enhanced features, but it has turned into an epic failure so far.  This is not due to the CAMEO, let me be clear!  This is because I am sometimes an idiot and jump right into a project involving vinyl and wood stain and paint when all of my kids are awake and violently crabby and its 30 minutes until dinner time and everyone is starving, and I forgot I had a meeting to go to after that, so I'll just paint in my good clothes, what's the worst that could happen?
*long siiiigh*
Maybe I'll get it in presentable shape tomorrow. 
But!  You could scoop up this hot deal today! This discount is for a limited time only, so don't wait!  
Click
Silhouette CAMEO and 1 Silhouette Studio Designer Edition Software for $269.99! 
and don't forget to use the promo code AFTER!
Get it now for
50% off
with the promo code AFTER  right
HERE
.