Sometimes you just need a quick makeover fix, you know what I mean?  Maybe you aren't in the mood to devote the next six months of your life to repairing the decomposing remains of a dresser you unearthed from the back of your uncle's barn.  Maybe you just want to spray paint something.  Well then, here are a couple quick and cute little ideas for you!
How about an inspiration/bulletin board made from an old mirror frame?  This lovely example was sent to me by Suzanne at
Pieced Pastimes
and I loved it, and then I called it "the original Pinterest" and then I cracked myself up.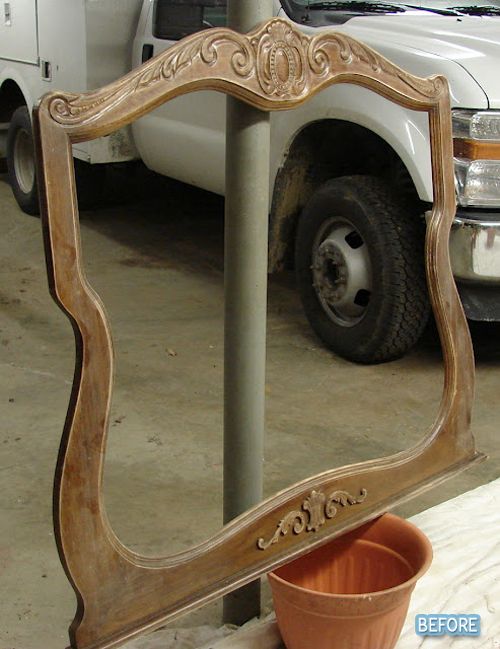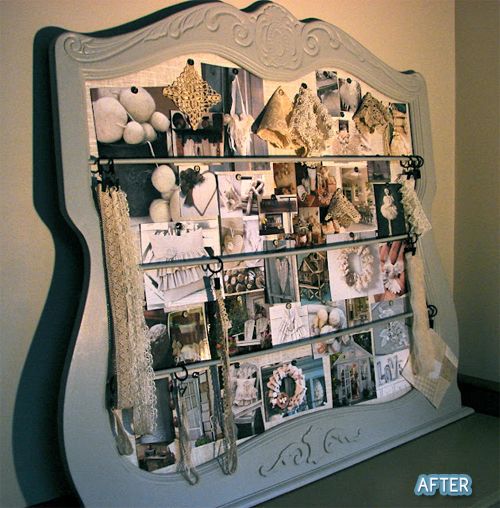 Or here's an even simpler project!  Find an old ugly tray at the thrift store (that should be easy enough) and fancy it up with spray paint and coordinating scrapbook paper!  No disrespect to New Mexico and their official state flower the yucca, but yeah, this looks a jillion times better.  From Linn at
The Home Project
.