So, have you tried it yet? You should do it.  EVERYONE is doing it.  All the cool kids do it. C'mon, try it, just once.  I guarantee you'll get hooked! Just give in to the urge to redo a thrift-store lamp already!  Look at all the fun you're missing!
Serena at
Thrift Diving
found this sturdy but stodgy lamp for a mere $10 bucks at a thrift store.  She painted it a canary yellow and, would you believe this, found TWO of those awesomely awesome shades for $2 at the SAME thrift store on a different day! That is some good thrifting ju ju.
Or, if you've got the cool lamp but need a worthy shade, here's a funky option. This fish scale shade was made by painting and gluing individual hand-cut circles out of heavy brown vinyl, from Pam and her tired fingers at
Simple Details
. Love it!  Thanks ladies!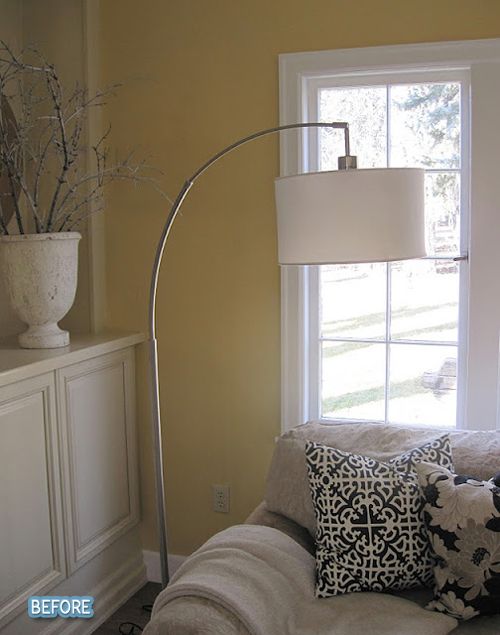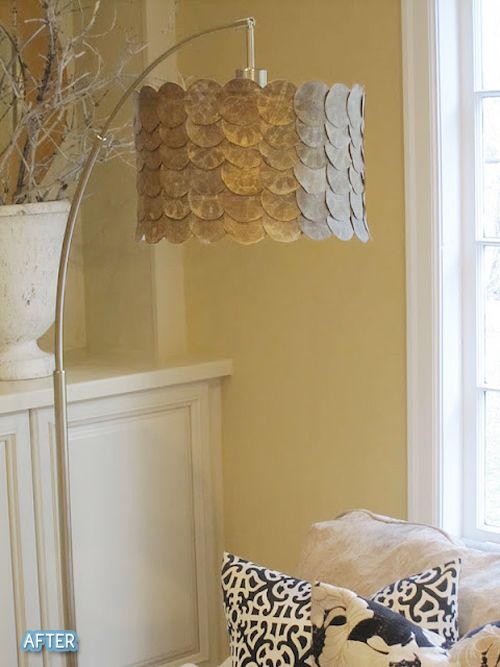 This post sponsored by:
Now available in olive green!
  Use code BETTERAFTER for 20% off at checkout!