It's outdoor season here!  We can open our windows!  We can grill on the patio!  We can enjoy it for about two whole weeks before our faces start to melt off if we even look outside!  Hopefully you are just beginning a long and adventurous season of outdoor entertaining.  Maybe you have just recently dusted off your patio furniture and dragged it out of storage and realized that ew!  It could use some updating.
Here's one idea from Kelly, who reupholstered her patio chairs with some groovy green-striped outdoor fabric.  Does it count as "reupholstering" if she technically didn't sew one stitch and used safety pins instead?  It does in my book!  She found her no-sew tutorial right
HERE
.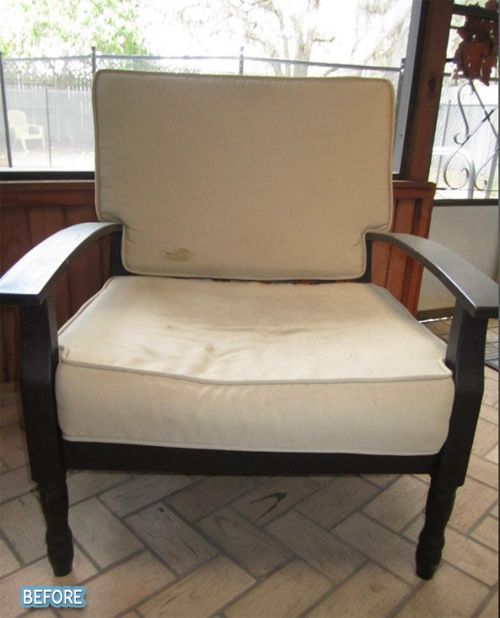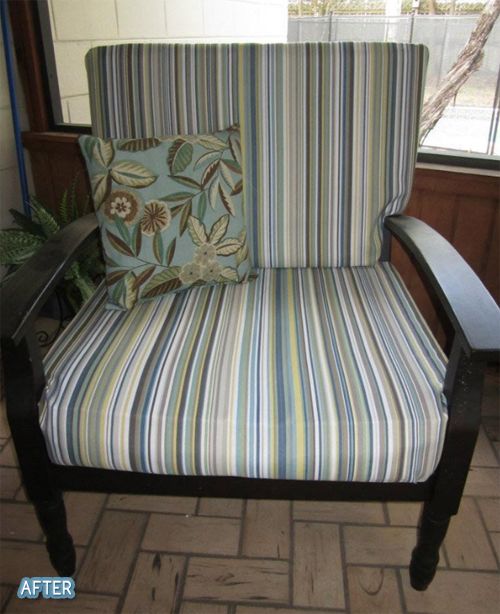 Beth was also over her tired and taupe-y loungers, so she came up with a quick fix using a few different paint colors and painter's tape.  This is the kind of project you could knock out in an hour!  So what I'm saying is … this is my kind of project.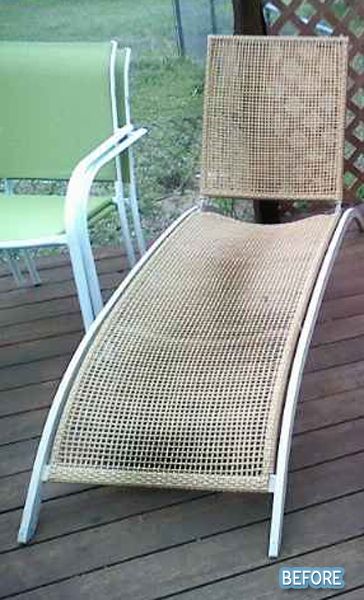 Kim from
Just a Southern Girl
covered her rattan loveseat with a big, happy floral (doing all the upholstery, zippers and piping herself, knuckle-bump!) It's part of a set, and she plans to finish the other pieces in a solid, but ANYTHING would be better than the former fabric, which appears to be the official fabric of Disease.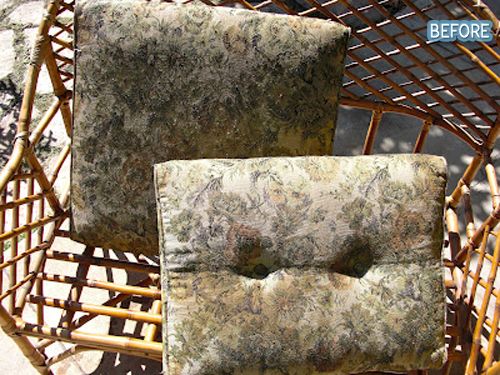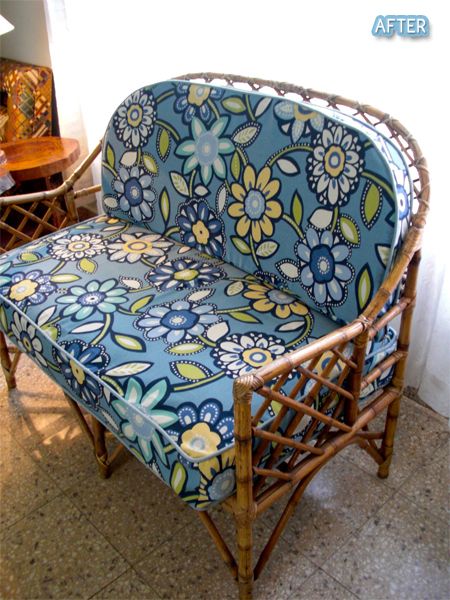 Great job ladies!