Who can you look to for help when your bathroom is so boringly boring that you've lost all hope?  Who will save the day when your walls cry out for adornment and attention?
Who can you turn to when your office makeover is still lacking that final piece of pizazz?
(Mr. Stripey is actually a variety of heirloom tomato.  But we are going to pretend Wikipedia never told us that and go ahead with our stripe-painting superhero theme).
Virginia's bathroom needed some personality on the double!  Mr. Stripey to the rescue!  Those wide gray stripes are the perfect way to add a punch of interest to the wall while still keeping everything in tasteful territory. Love it!  See it all on her blog Live Love DIY.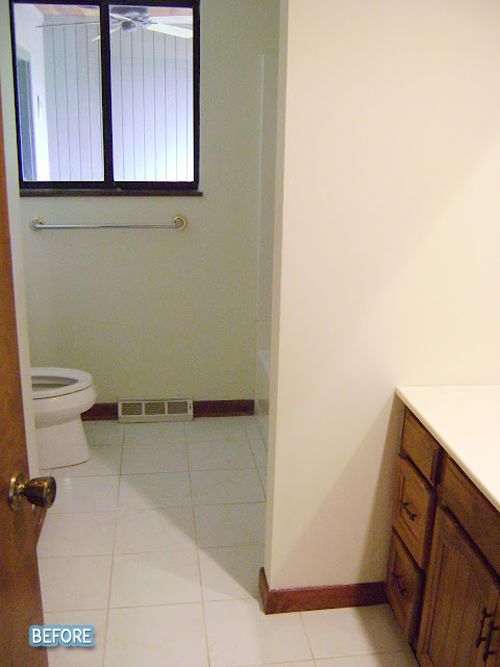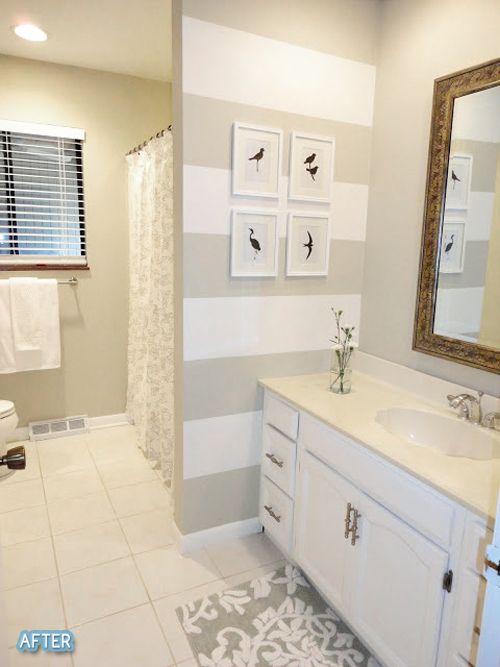 Oh no!  Andrea needed a jolt of color to complete her office makeover, but where?  Mr. Stripey strikes again!  This time on the ceiling!  He's so clever.  Much more to see on her blog Sister's With Flair.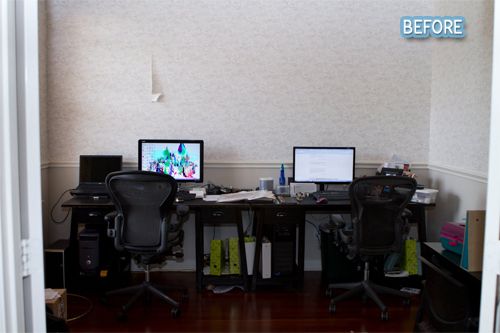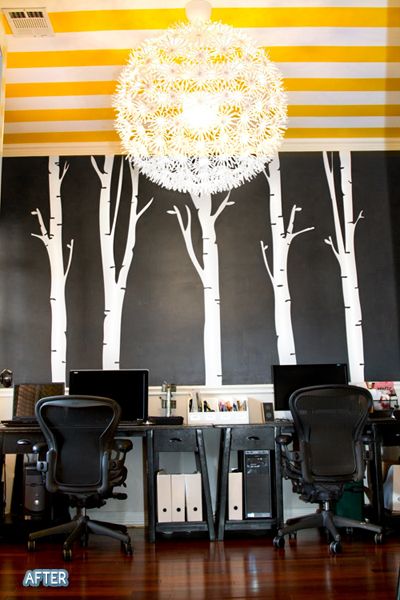 And when Colleen wanted a bold look in her bathroom, who did she call?  Mr. Weird Wallpaper. 
Whoops, wrong number!  She hung up and called Mr. Stripey, who zoomed over in his stripe-mobile (I picture it looking something like this) and striped that wallpaper into oblivion!
(I actually thought the wallpaper was kinda cool, but the new look is waaay better).