Decorating a baby's room can be expensive! If you're J Lo and insist on 24 carat gold bassinets, that is.  But, if you're crafty and willing to think outside the box, you can give that baby of yours a posh pad and still have money to spend on diapers and formula!  (Now THAT crap is expensive.)
Here is a whole bunch o' ideas to get you started!
Andrea revamped this little bassinet she bought on craigslist for $20.  Since she is expecting a boy, the ruffles and ribbons had to go, so she de-sweetened with green paint and matching masculine and modern fabric.  Check it out on her blog
Adam and Andrea
.
There's no need to buy a fancy changing table when any old flat surface will do.  But there's also no need to settle for any old flat surface when you can make something as cute as this for close to the same price! Stephanie from
Murrill's Pearls of Wisdom
found this offensively hot-pink punch to the eyes sitting on the curb and gave it a cool and classy makeover. Tossed a cushion on top and boom, instant changing table!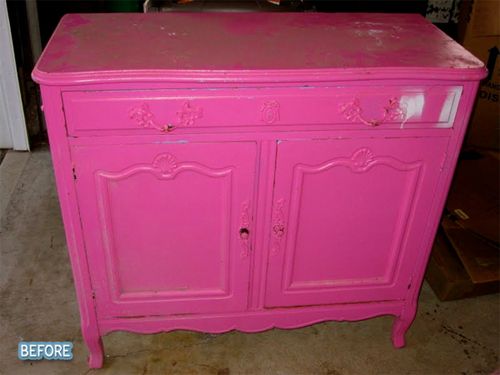 Don't forget about the toys!  You shouldn't stress out about buying the latest and greatest.  Even if you did, your kid will still prefer to play with an old pizza box.  So why not have some fun of your own?  I'm sure Jennifer had fun creating this amazing dollhouse from an old entertainment center!  See how the 'front door' slides open?  And there's a retractable lawn?  So cute!  Check out more on her blog
Caught my Fancy
.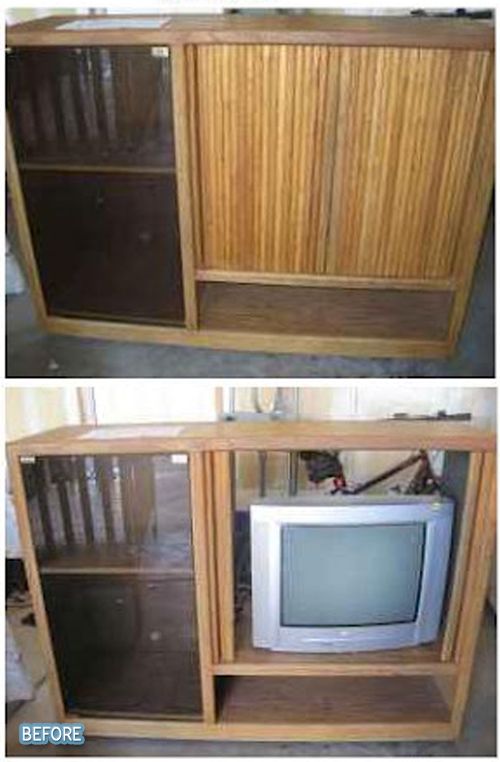 And here's a deluxe kid-kitchen made by Katie from Franks North.  I'm pretty sure I would be playing with this for hours right alongside my kids.  Sometimes at my house our game of 'kitchen' turns into a game of 'hospital' where I pretend to be suffering with some terrible ailment and the only anecdote is a foot rub.  That's a fun game.  I suggest you try it.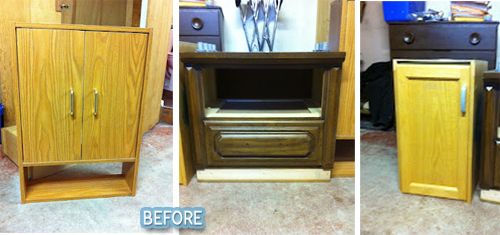 Speaking of my kids, the poor things grew up with the shame of boring, unisex carseat covers.  I'm crossing my fingers that this won't affect them later on in life.  But your kids don't have to share their fate!  There's a better way!  You can simply sew your own! Or, if the thought of that terrifies you, just make friends with a fabulous seamstress like Stephanie from
Crafty Sisters
, who made this afreakingdorable cover for her friend Melissa.  (Both of whom are
my
real-life friends! Holla!)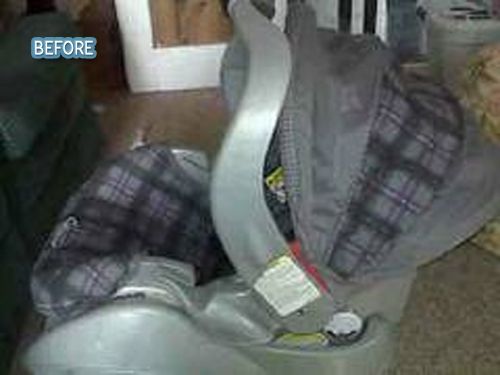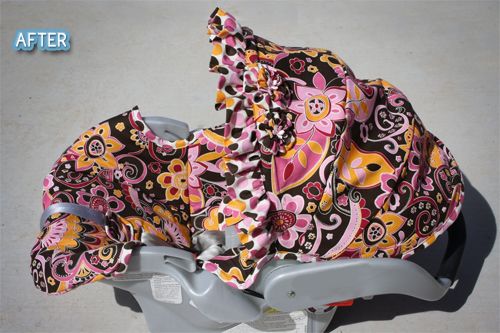 Hey, has your wagon been saggin?  Helen spruced hers up by first obviously repairing whatever was wrong with it, (I'm no wagon specialist, but I suspect the problem had something to do with those unattached front wheels), then she painted it pink!  If Radio Flyer doesn't already sell pink wagons, I bet they will now!  See it on her blog
A Brit of Happiness
.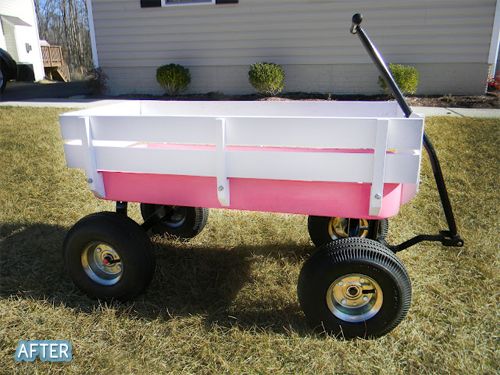 And finally, back to the baby's room we go, for a nursery dresser that is certain to awe and inspire.  From Amanda at
The Stories of A and Z
who achieved this look with spray paint and lace!  But not in that order.  First you lay the lace down, THEN spray paint over it, like a stencil!  Yeah, pretty sure I would happily steal that dresser away from my own child.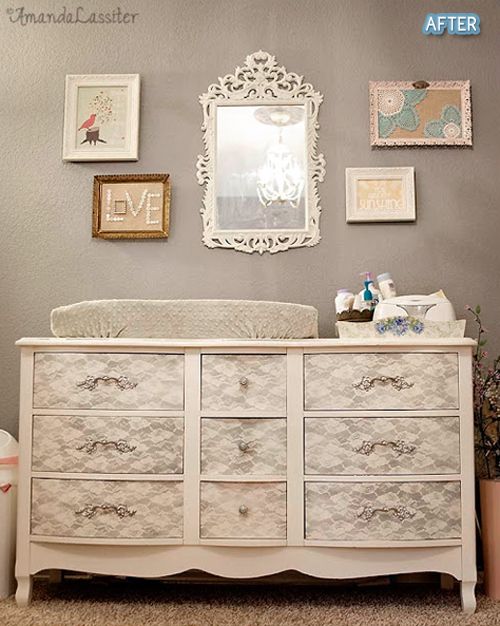 This post sponsored by:
Now available in olive green!
  Use code BETTERAFTER for 20% off at checkout!