Jilly's front door was … I don't want to say terrifying … but it was one of those doors that children probably skipped when trick-or-treating on Halloween.  She even admits "It made my stomach turn every single day."   Luckily she possesses great taste and a helpfully handy brother, and together they made it 100% appealing.  I bet the children gather in throngs now just to look at it!
But hold the phone.  That was only the outside.  Inside was another story completely.  A sinister secret of faux oak stain, orangey shellacked trim, and honeycomb blinds.  After two years of averting her eyes every time she walked by and blindfolding guests on their way out, she decided to give it the attention it deserved.  She chopped up a door from ReStore to make the panels on the bottom half of the windows, ditched the blinds in favor of frosted glass inserts she DIY-ed with a $5 roll of contact paper, caulked, painted, and stood back and proudly admired!  See the whole story on her blog
Girls With Good Taste
.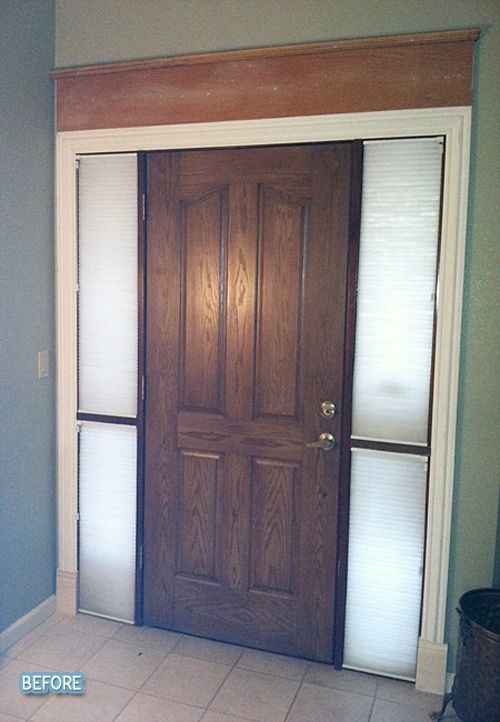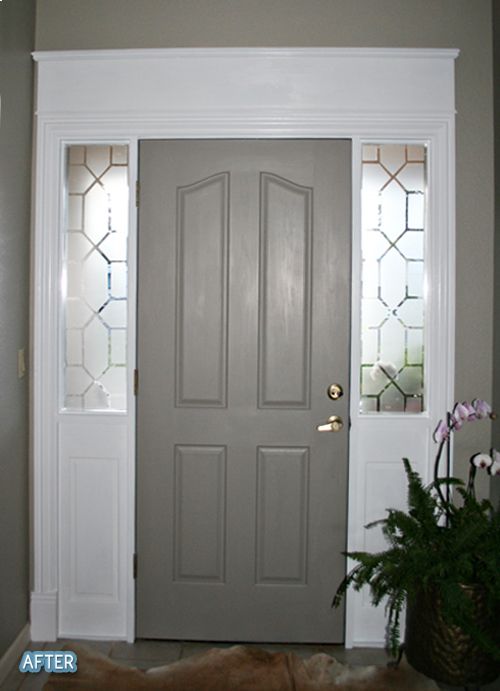 Doesn't Jilly seem awesome?  Don't you wish you could hang
out with her for a day and pick her brain? And maybe go treasure hunting
at her favorite thrift stores, and go out for lunch (her treat)? And
also her best friend Mia who is equally as awesome came along, and your
very favorite blogger was there too, (me!  It is me, right?  Shhh,
let's pretend), AND, like that wasn't enough, YOUR best friend was
invited too?  And we all had a fabulous time out on the town, shopping,
eating, and generally having the best day ever?
Well, hold
the phone again.  Because that is exactly what Jilly and Mia are giving
away in honor of Best Friend Month on their blog
Girls with Good Taste
.  You.  Them.  Me.  Your BFF.  A full day of thrifting, feasting and pee-your-pants fun. Check it out
HERE
!