If you've got a case of the Barstool Blahs, perk up!  I've got a few barstool makeovers that might wet your whistle.  But only if you like the colors black or white or tan or orange or blue.  If you don't like any of those colors, well, fine then. Maybe you deserve boring barstools!  I hope you and you boring barstools enjoy a very boring life together full of boringness. 
But if you are bold, like Better After reader Shannon, you might consider a eye-catching fabric, or two!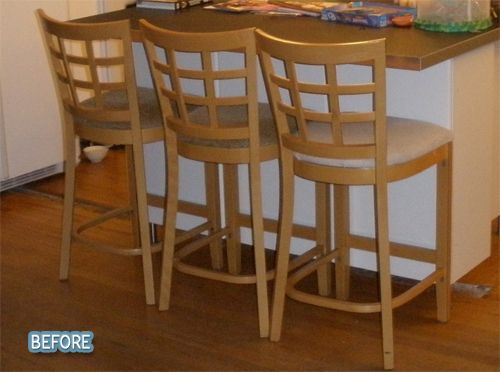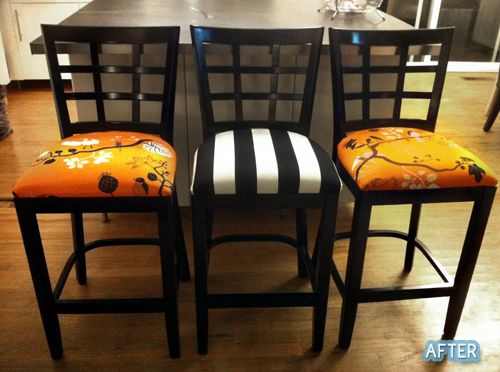 And Alexis updated these stools with a soothing blue and coordinating fabric too.  Now they no longer look like the came from a ski resort!  Oh, snap!  They actually did come from a ski resort!  I don't know why I find that so terribly amusing, but I do.  They look fantastic now!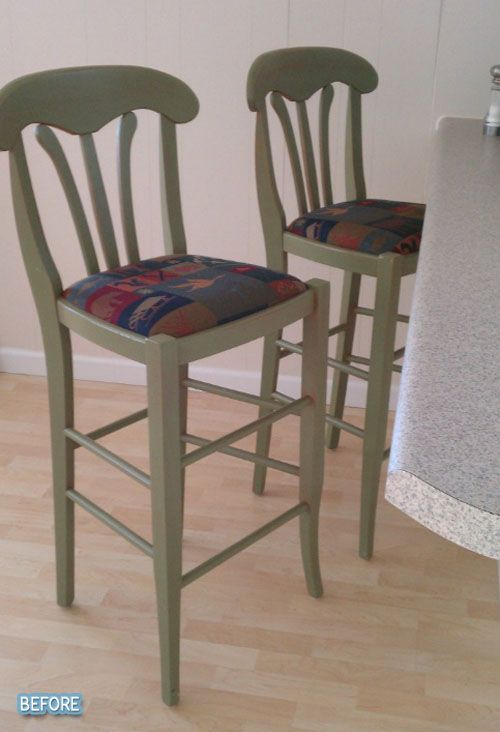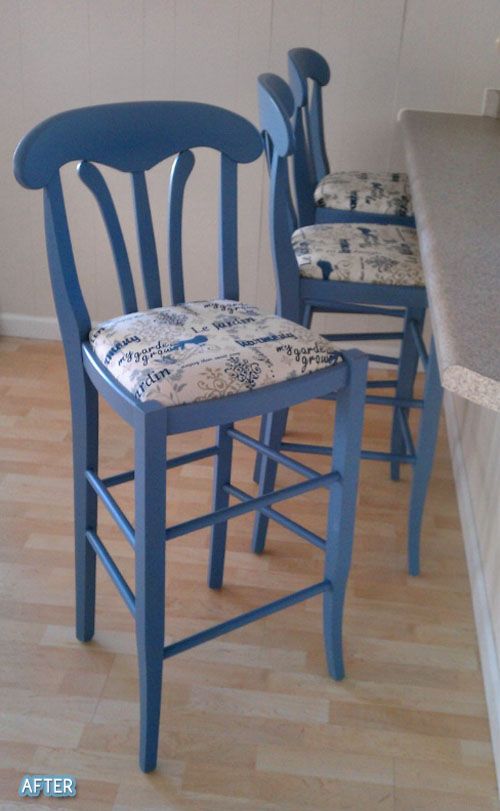 Shalynn found these stools in a thrift store, but before that, I have no idea where they started out in life.  Maybe a middle school for very tall kids?  They just remind me of the plastic chairs we had in school, don't you think?  Now, they look ultra chic all cozied up the bar!  Just a few coats of paint and Shalynn reports they are her most favorite DIY project ever!  See more on her blog
A Drop in the Bucket
.
And fine, so this last one isn't technically a barstool. Or even a stool. Whatever.  But it
does
have wheels, so I suppose if you were to find this chair
near
a bar, you could effectively wheel yourself over to said bar, stand up, get your drink, then wheel yourself back across the room to your table.  What on earth am I talking about?  I don't know.  But bottom line, it looks great.  From Rachel at
Thrifty Inspirations
who found this chair for a measly $7!