St. Patrick's day is a holiday I don't quite know what to do with, because I am not Irish, nor do I drink, nor do I feel like spending an hour and a half making rainbow colored pancakes like all those super-moms on Pinterest.  But I can wear green, if I happen to remember!  And I can also share some green makeovers with you today!  Huzzah!  (Is that an Irish phrase?  Not sure.  They always say it at the Renaissance Festival though, so … close enough?)  Blarney!  I don't know.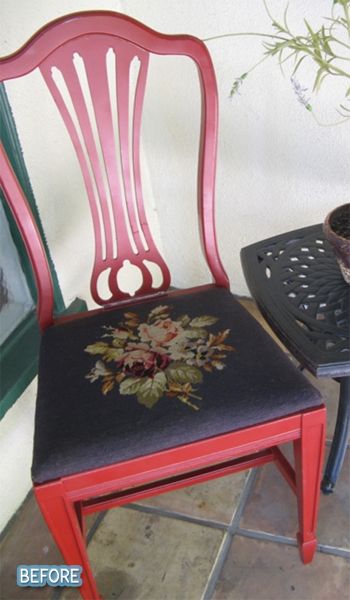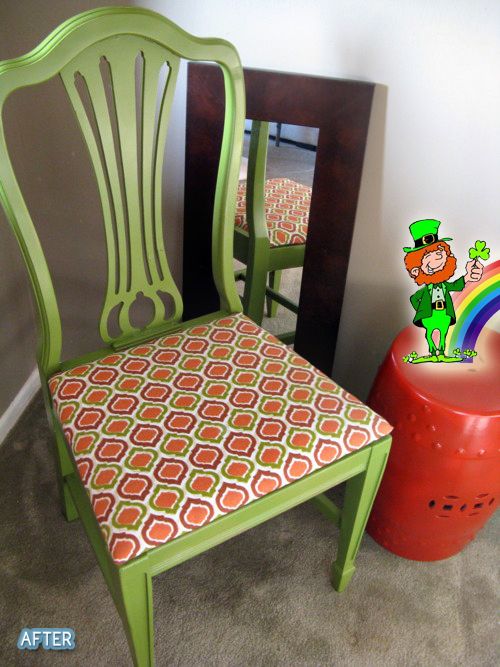 Holy Shamrocks!  A leprechaun! 
Kelly AKA
The Ridiculous Redhead
knew this dresser could be cute. She just didn't know there were eight layers of paint lurking under there, including one layer so permanently adhered she wondered if NASA had gone through a dresser-painting phase in their past.  But she sand-blasted through it and has this Celtic-inspired dresser to show for it.  (Celtic is the same as
Irish, right? Or somewhere in the neighborhood, at least?)
And another chair goes green from Antonia at
Voodoo Molly
.  Great job here!  Something tells me it wasn't always meant to have that strangely tall cushion in the back.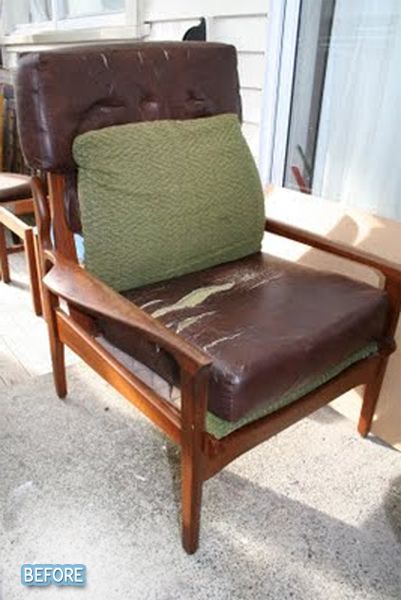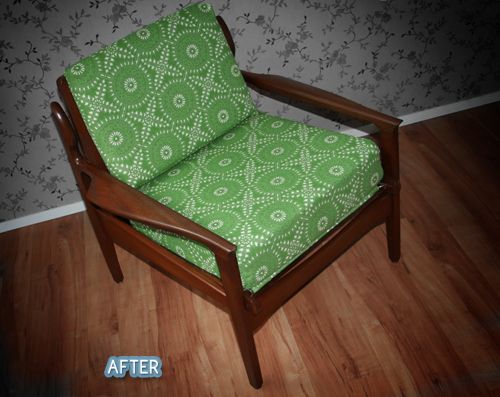 But sometimes green is a bad thing.  Sometimes you need to de-green.  Antonia to the rescue again!  
She modernized this matronly sofa, and again, it looks like it was always meant to be white and streamlined.  She's got the knack!  Paddy whack!  See, I'm totally Irishy.  See more on her blog
HERE
.