After Jennifer rescued  this distressed dresser from the back of a shed where it was storing garden tools and stacked high with bales of hay (true!), she stripped it down to the bare wood and rehabbed it back to its former glory.  She even managed to salvage the keyholes, which you couldn't even see under the layers and layers of paint in the before.  Oh, if only the sweet, unsuspecting lady who sold it to her for ten meager dollars could see it now!   She'd probably want to
add a few more numbers to that price tag!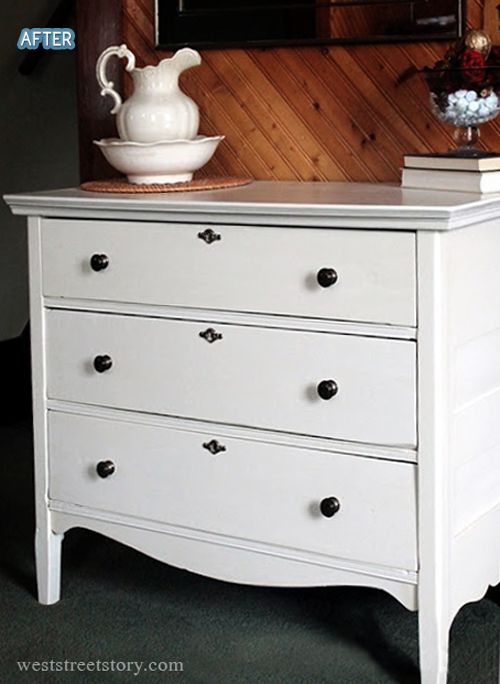 And here's another dresser that was in such bad shape, parts of it had split completely in half!  See the wood putty across the entire drawer? Luckily there are people like Becky who will take the time to lovingly piece it back together, because I would have probably used it to store my extra hay bales. I lovity LOVE the paint/stain treatment she used, especially how the original wood peeks through underneath.  If you love it too, you are in luck because she gives a step by step rundown on how to achieve the same look on her blog
Doodle Bug
.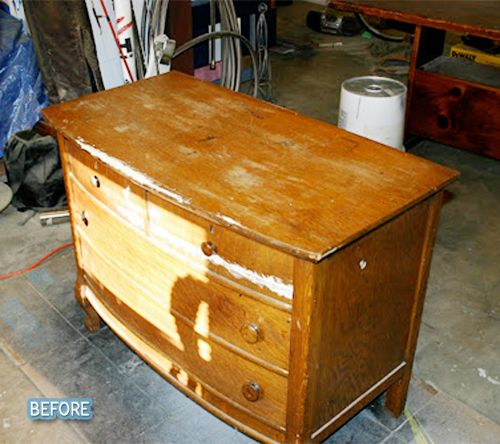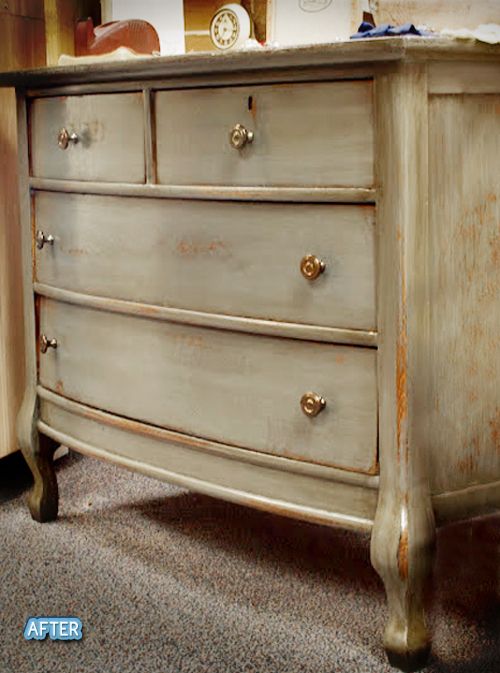 This post sponsored by:
Now available in olive green!
  Use code BETTERAFTER for 20% off at checkout!