Lori at
Bleak 2 Unique
is in the furniture refinishing business, so she thought she had struck gold when she found this bentwood rocker chillin' curbside. Unfortunately, no one was interested in buying it and she didn't have room to store it, and it was dangerously wobbly anyway. So did she get all 'bent' out of shape? (Did you see what I did there?) No! She did what anyone else (ok, probably NOBODY else) in that situation would do. She ... well, just see for yourself ...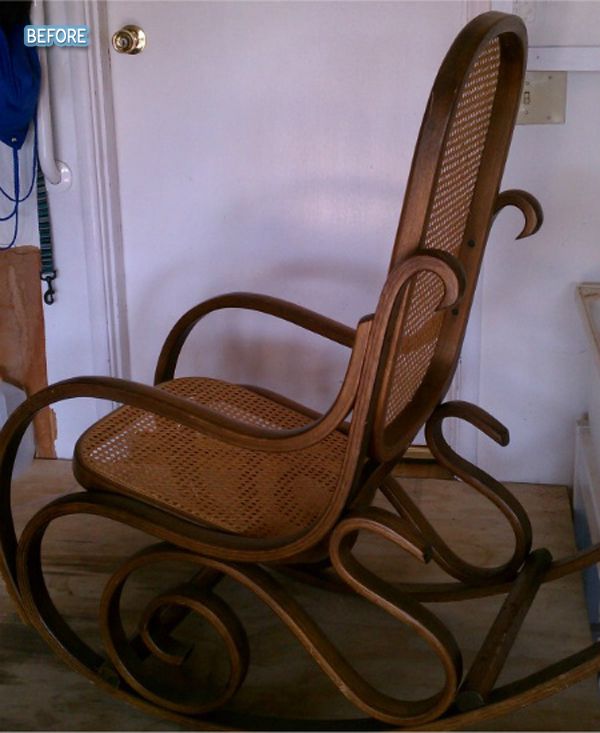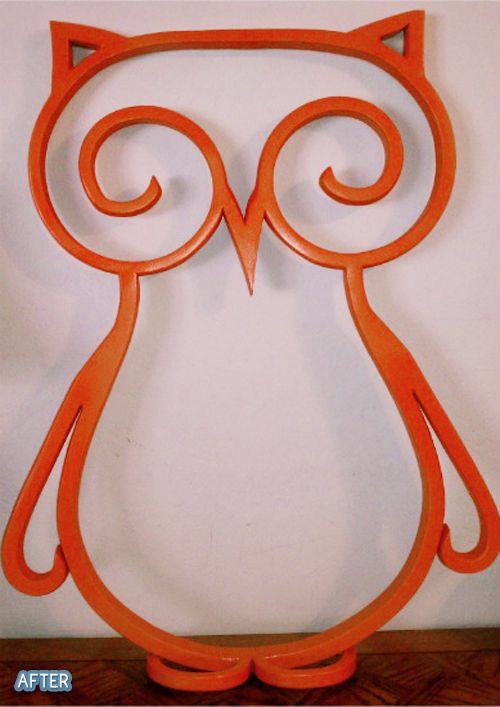 Oh, my gosh you guys, she made it into a big orange owl! A BIG ORANGE OWL! Did you see that coming? I didn't! I like this plain orange version, but she be-jazzled it even further with giant gemstones and sparkle: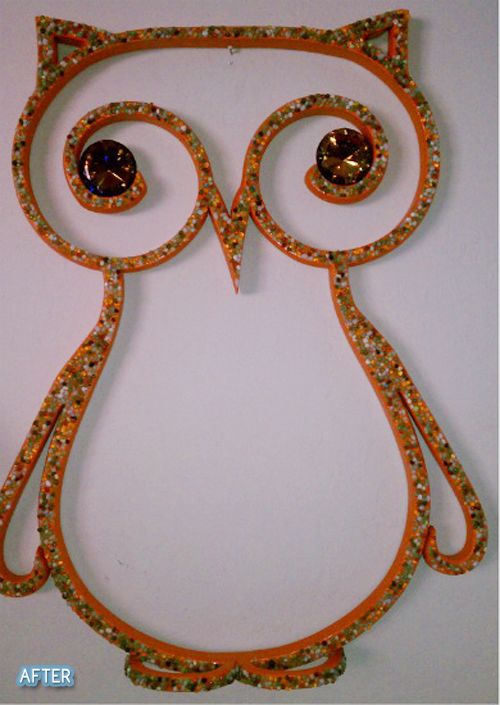 "Whooooo think's I'm cute?" Ooh, I do! The things people come up with, I swear.