There are so many things you can do with painter's tape besides using it for painting.  For instance, I am using some to hold up a calendar on my fridge!  Woo!  Ok, so most of the other things you can do with painter's tape are boring. Let's just stick with those that involve paint.  Here come two that I am especially digging!
Heather elevated her plain-jane table's coolness factor by about a million percent with some cleverly placed tape and gold spray paint.  Your knee-jerk reaction to the idea of gold spray paint might be 'yikes, tacky!' but this look is anything but. It looks amazing against the white too. Seriously, I bet people would pay mega-bucks for this!  See more on her site
Hrrthrrr.
(
a slightly photoshopped before!)
And I love how the original finish of this old locker shines through these charcoal colored stripes.  Such a modern look.  Alina was aiming for matte stripes against the shiny metal for maximum contrast, so she whipped up her own chalk paint! Overachiever alert! See the whole how on her blog
My Yellow Umbrella.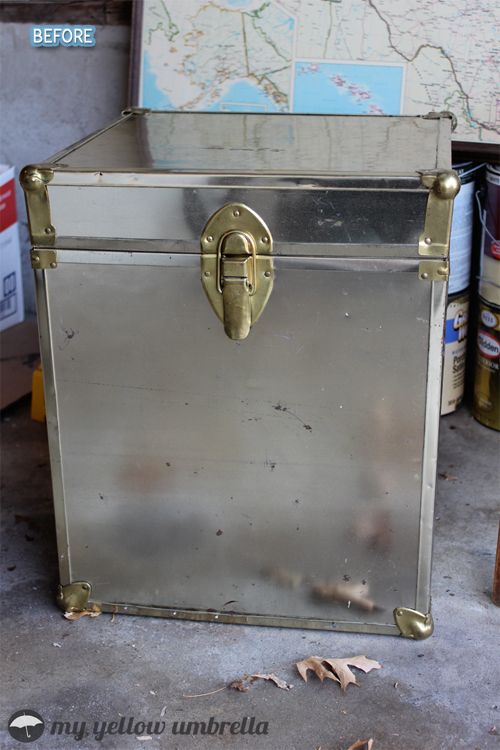 This post sponsored by: 
Now also available in olive green! 
Use code BETTERAFTER for 20% off at checkout!