Better After reader Alicia recently acquired this unloved dresser and put it to work as a TV stand instead. Much better use of this piece, I'd say. I don't understand these types of dressers with the single cabinet, what am I supposed to put in there?  A small stack of clothes on a dark little shelf behind a tiny door that I have to kneel down on the floor to access? Must have been made for back in the day when people were smaller and more nimble and could see better in the dark. Hey, that also describes cats!  Maybe this was made for fancy little clothes-wearing cats, who knows.
Anyway, isn't that grasscloth wallpaper so totally hip and modern?  Alicia actually found it in an old family friend's basement circa 1970!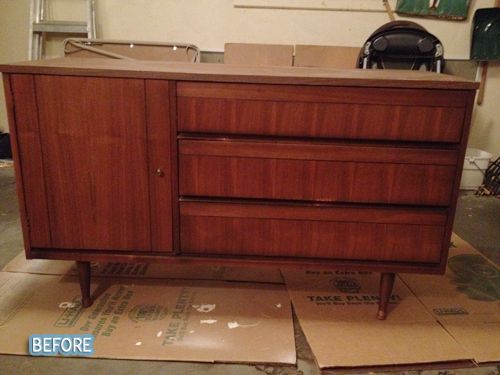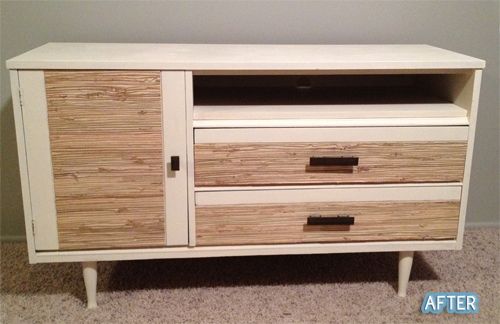 This post sponsored by:
Now available in olive green!
  Use code BETTERAFTER for 20% off at checkout!