So I guess all the cool kids are calling this style 'ombre' now, which is way cooler and more succinct than what we used to call it: 'varying shades of paint that gradually go from light to dark.'  Just kidding, we didn't really call it that.  Back in my day, we did no such things at all.  Our furniture makeover supplies consisted of modge-podge and a the torn-out pages of Tiger Beat.  I heart JTT!  (Obviously I was never one of the cool kids). Annnyway, before this post meanders any further, let's check out the following dresser makeover from Madison. Verrry chic. Not to mention a curbside freebie find! See it on her blog
HERE
.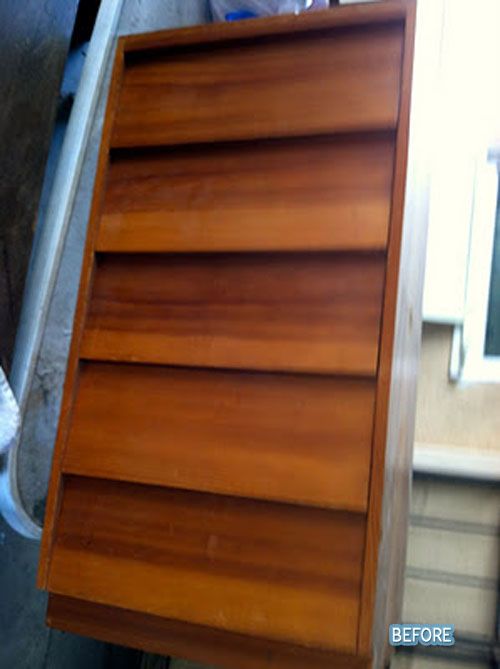 And look!  Here's another one!  Better After reader Ashlei planned to redo this little $10 yard sale dresser, but didn't want to spend $50 on new knobs. Darn right she didn't. That would be crazy! So she got creative and just covered them with her favorite fabric! So many possibilities there, especially if you are like me and have a large collection of fabric even though you don't sew and really have absolutely no use for it, but yet you can't seem to make yourself throw it out, and you've hung on to your tattered boxes of now out-dated fabric for over a decade, and oh my gosh you guys, am I a hoarder?!
Ahem.  Anyway.  One more!  From Sandi at
Making it Homey
who also found this dresser for ten measly bucks on craigslist and gave it new life with a stunning coat of red. It looks so much more confident and proud of itself!  It's sure come a long way from that broken-down box of sadness that it was before.  Thanks ladies!