Better After reader Angela didn't quite know what to do with this old table she nabbed from her uncle's garage (he wasn't using it) but since she'd been wanting a kitchen island, she thought "What the heckles!" (I'm paraphrasing) "I'll give this old table a shot!"  She repaired and repainted the porcelain top which makes for some fabulous contrast with the raw pallet wood she added for extra support and storage.  She is happy to report that the whole project was practically free, and she couldn't be more thrilled with her results!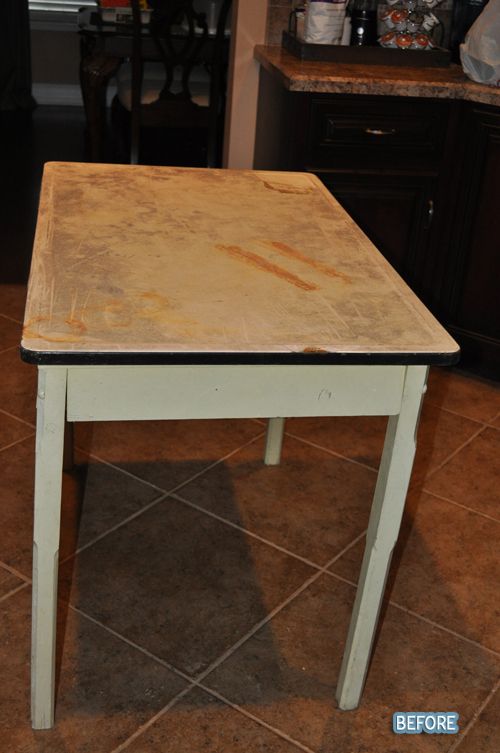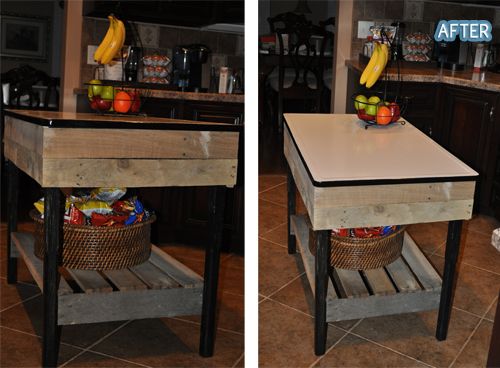 So that's one way to island-ify your kitchen, but if the industrial chic look ain't your bag, then how about this frankenfurniture creation from Allyson at
The MVP's of Mesa Town
?  Its kind of like what would happen if an old kitchen table and a cruddy thrift store dresser had a baby, and that baby went on to become President of the United States.  Yeah, it's that freakin' rad.