A boring office chair is OK if you have a boring office job.
Ha ha, I kid! A boring chair is never OK!  Not when you could easily transform your standard issue khaki-colored chair with cute fabric and paint. That's right, BE the boss of your cubicle!  Show the world what you have to offer!  Take a stand, starting with your seat! I don't want to get your hopes up, but I'm pretty sure your fabulous chair will definitely get you a promotion.
This particularly plain chair was a $5 thrift store find from Better After reader Meghan. (Her first reupholstering project too!) Great job Meghan!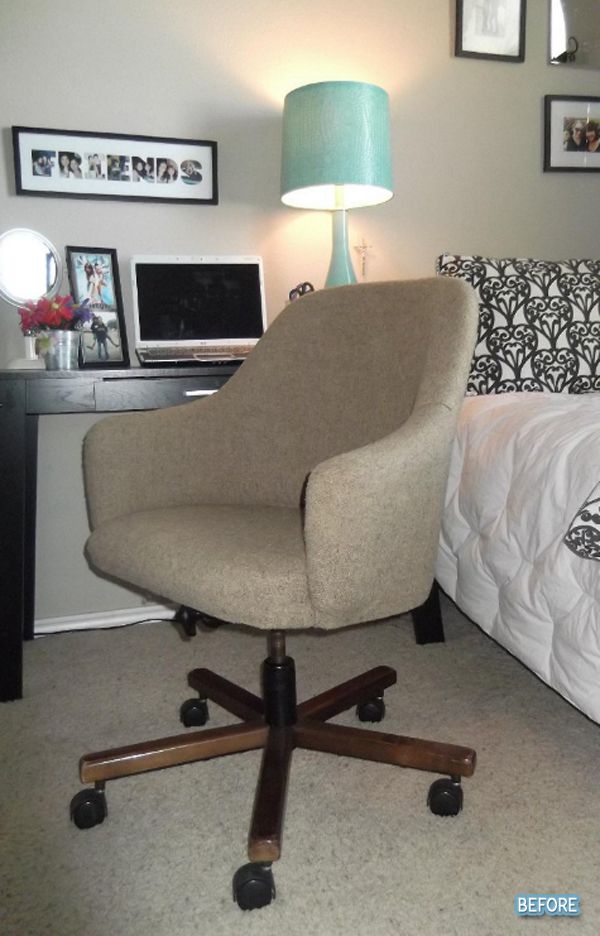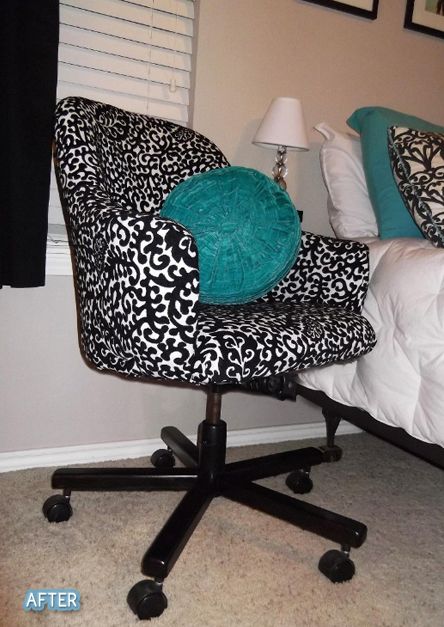 This next chair was anything but boring. But 'broken' and 'upholstered with the same green vinyl they use on school buses' weren't desirable descriptions either.  Fun fabric to the rescue again!  Anne reupholstered it, shined it up (I love the natural wood here) and put it back together, and now she's got a mid century modern masterpiece!