Do you love the look of  gold or silver-leaf furniture but hate the price?  Or the idea of DIY-ing it?  I've never done silver leafing myself, but from what I gather, it entails furiously rubbing tiny particles of expensive silvery paper stuff onto a large surface and hoping that it sticks, even though nine-tenths of it won't.  Don't tell the other DIY blogger people I said this, but I think some things are not worth doing yourself!  Like making your own chapstick.  Seriously, just go buy some. It costs 99 cents. DIY something worth your time!
So yeah, silver-leaf is probably worth your time, because it looks pretty darn cool in the end, but if it's simple shiny silver you're after, try Better After reader Rebecca's method seen below. Nothing more than Rustoleum's metallic aluminum enamel paint and a foam roller. And how cool does it look against that wallpaper, huh?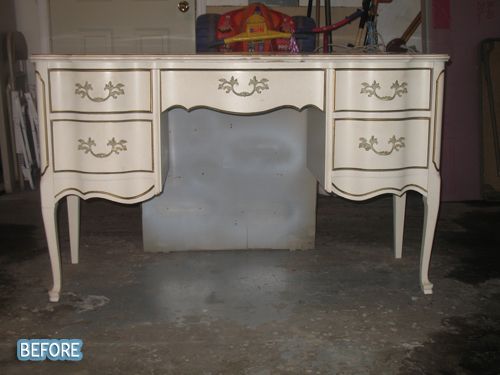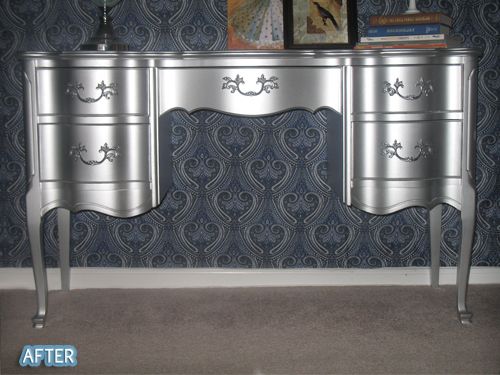 But.if.you.want.something.less.funky.and.futuristic… (that was me typing in a robot voice, in case you couldn't tell) then here's a warm and welcoming buffet from Gretchen in a buttery yellow.  Even just removing the lattice inserts went a long way in updating this piece.  Check out more on her blog
Gretchen Moore
.