Pam looked up one day and noticed she had a boring ceiling.  I bet 99% of us could look up and say the same thing.  Yup, I just looked up at mine and noticed that I haven't changed my vent filter for waaaaay too long.  So, that was less boring than I expected, and also super gross.  Apparently, we should look at our ceilings more often.
So Pam decided a nailhead trim pattern would be just the ticket to Spruce-it-upville.  All it took was about $65 worth of supplies and and endless supply of patience.  And probably some neck rubs after the whole thing was over!  Fantastic!  Check it out on her blog
Simple Details.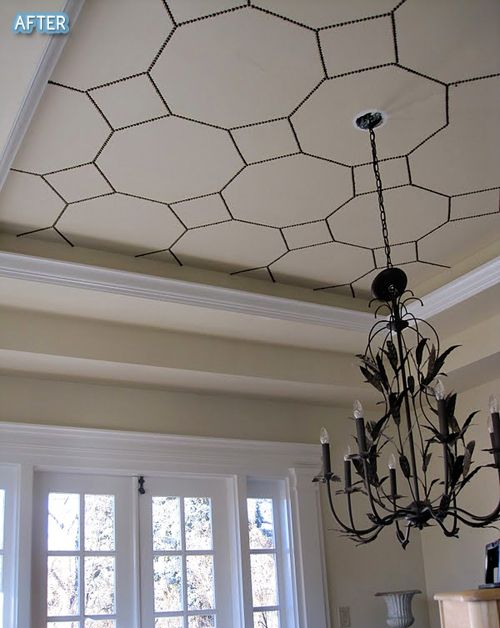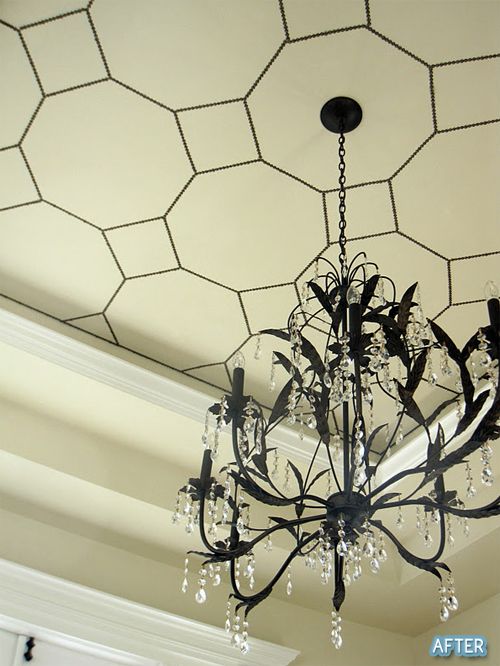 Gemma also had a boring ceiling on her hands … or head … or whatever.  She was inspired to try a herringbone pattern and made the whole process look easy, even for those of us who may be challenged by math … (or counting) … (or painter's tape). It's the perfect punch of interest for this little space.  I think I have ceiling envy.  See more on her website
The Sweetest Digs.