Did somebody order three piping hot bathroom makeovers this morning?  Well, order up, honey-bun!  Breakfast is served:
First, Laura's bathroom underwent some minor changes and got major results. Just paint, a new shower curtain and accessories, that's all!  And high fives for the bathroom-appropriate photos on display too. It's always a little bit weird to see pictures of people's kids or wedding in the john. JMHO;DWTHYWIYB. 
 (If you are unfamiliar with the above acronym, it means "Just my humble opinion; do whatever the heck you want in your bathroom").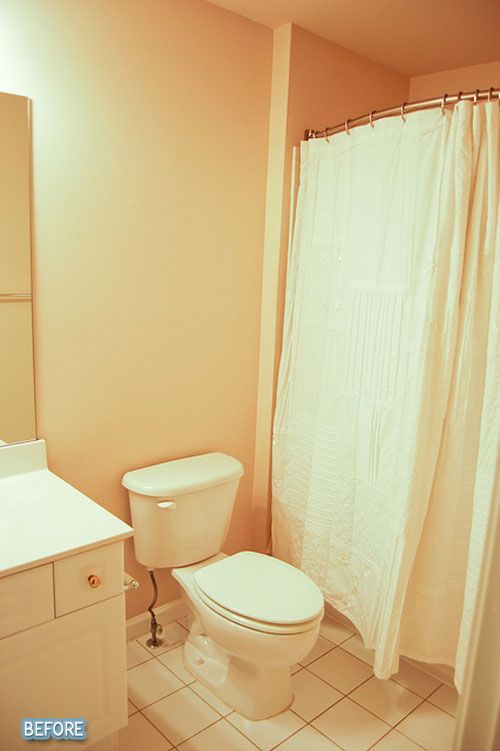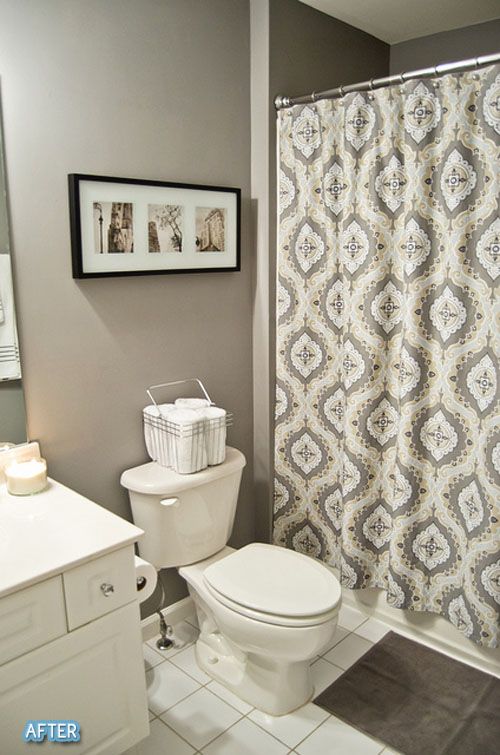 As for this next one, I've seen more welcoming bathrooms in prison.  Not that I've spent much time in prison bathrooms, but I can't imagine they're much worse than this.  Kelly ripped out that funky corner counter and replaced it with a refurbished vanity and sink that doesn't look like it's weeping.  The itty-bitty medicine cabinet was also replaced with a mirror that you can see all of yourself in at once!  See it on her blog
Flippinga4Square.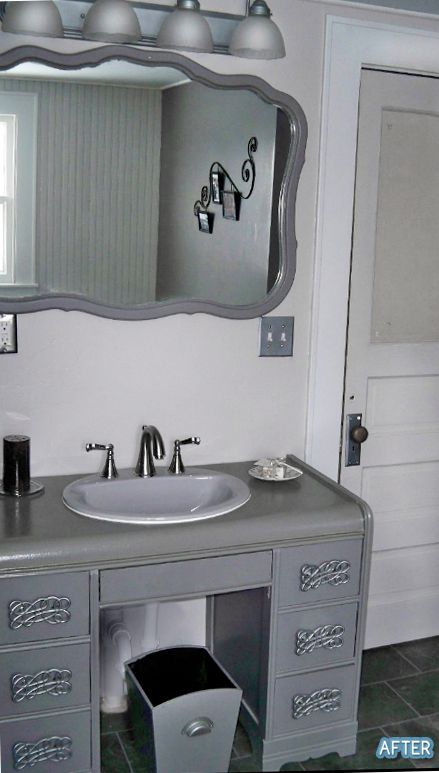 "Lindsey," you are saying, "Those bathrooms were both great, but I'm a little grayed out!  I'm craving some color!  You don't happen to have say, a stenciled paisley special in green, do you?" 
 Comin' right up, darlin'!
From Heather who ain't afraid to rock her bathrobe, at
DIY Kinda Girl
.