I was never a huge fan of yellow, but it is slowly growing on me.  Literally.  My daughter recently informed me that my teeth are looking yellow, but what does she know, she's just a little three-year-old baby with a brutally honest opinion.  Whatever.  So anyway, I hope you are fond of yellow and will be inspired by today's collection of makeovers! I was! I think there is some yellow paint in my future!  Also, Crest whitestrips.
First up, this freebie dresser that Darci found on the curb!  Doesn't it look snazzy against the white and gray stripes in her bedroom? I give it two hearty thumbs up; maybe that will help sway her husband who is
not
convinced.  See the whole story on her blog
The Buhl Family.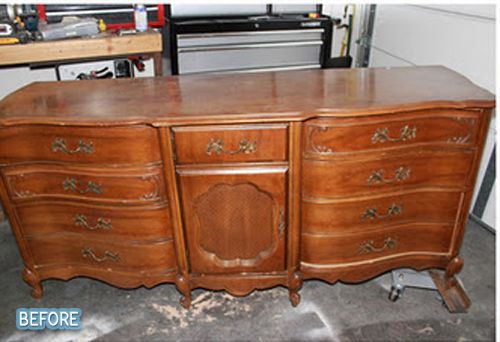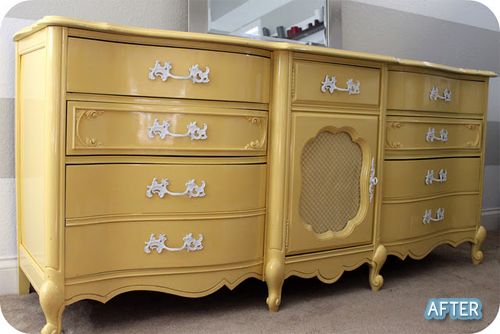 And here Dana from
Circa Dee
probably took one look at this aging dresser and declared, "If you're going to look yellowed and distressed, do it right!" She achieved this look with Annie Sloan Chalk Paint in
Arles
and a combination of clear and dark wax.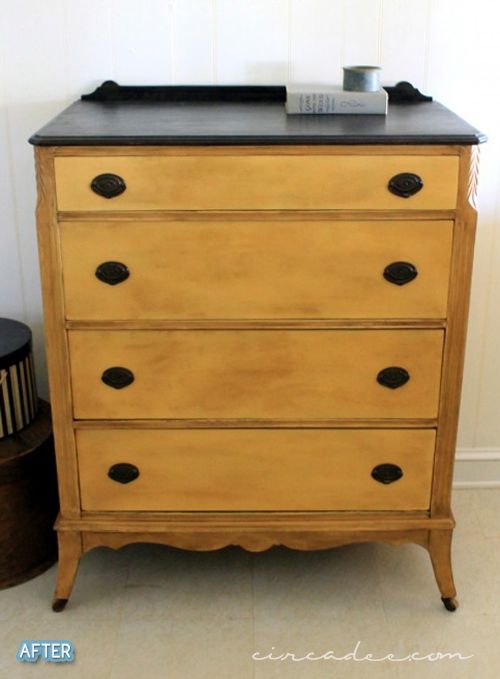 Check out the ebony stain on top too, so pretty.
Krista from
The Dabbling Crafter
decided to dabble in a little furniture fixin' when she found these chairs.  Their mismatch-iness didn't bother her one bit, because she thought white paint and yellow fabric would bring them together in the end.  And, of course, it did!  White paint, you never fail us.
Heidi at
Lily Field Furniture
reminds us never to overlook an outdated stereo cabinet again, which is what I'm pretty sure this boxy thing was, judging by it's similarity to the cabinet in my grandma's living room that houses her Marty Robbins tapes. I couldn't be more in love with the new look!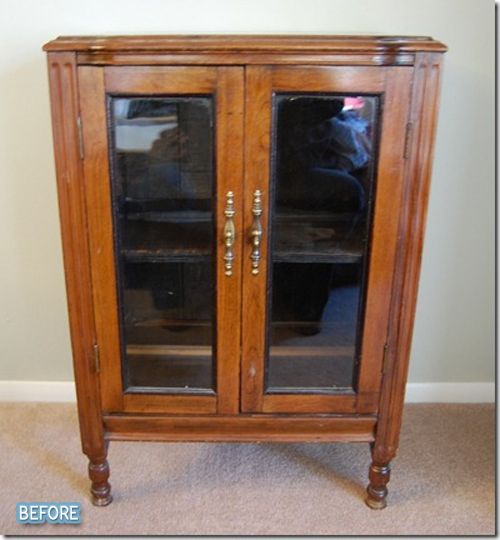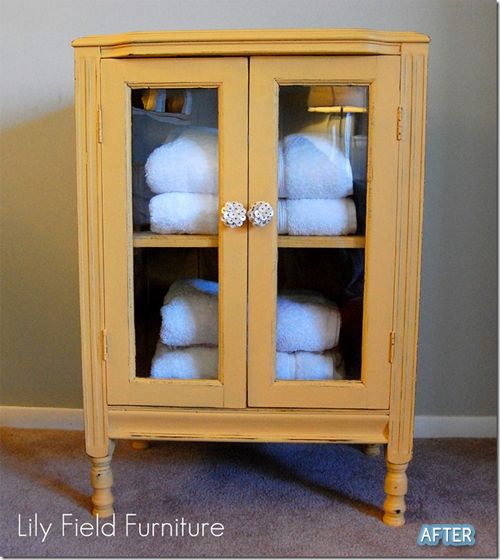 And Courtney wanted to add a little more pizazz to her already yellow dresser, so what did she do?  She added zigs and zags! And owls!  And flags!  The whole thing is a picture of extreme cuteness.  Brace yourself.  See it on her blog
A Little Glass Box.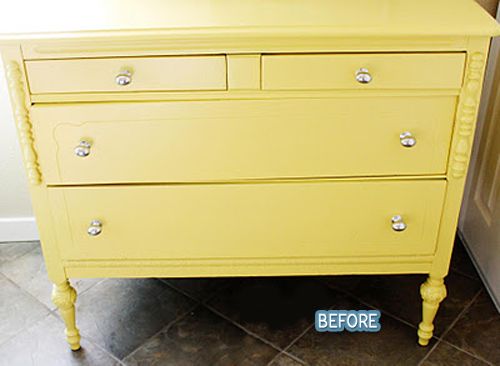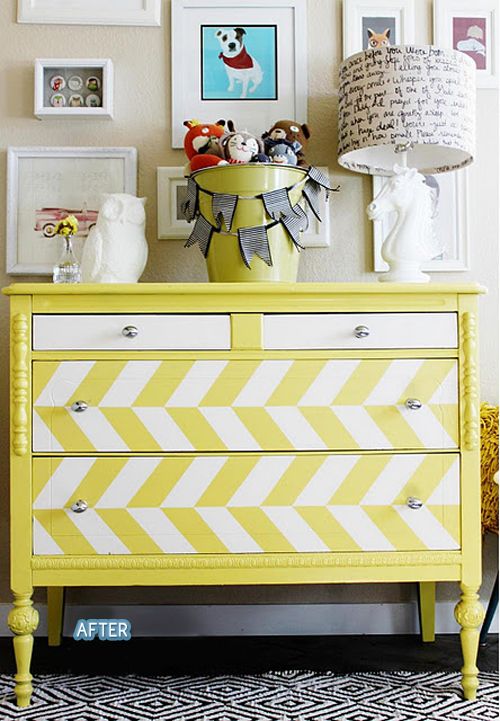 And lastly, Stacy at
Sugar Scout
recently shared this chair that went from stained and sad to so awesome I would punch my own mother in the face for it.  Not really Mom. (but I would definitely throw some elbows to get my hands on it first).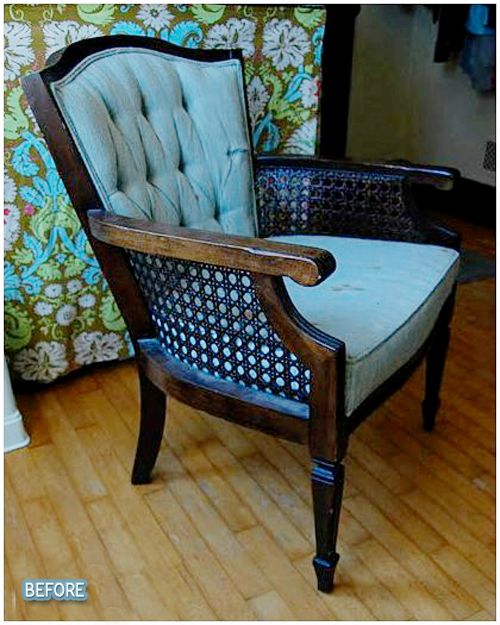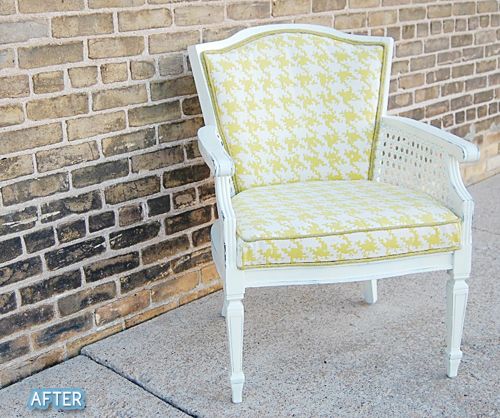 I hope you were inspired by this yellow round-up.  Now go paint something!  And send the pictures to mee!