Well, HI!  Man, it has been one whirlwind of a month here.  Which is why I'm just now posting my Top 12 of 2011 list, because my brain is still stuck somewhere in December and can't compute that we are now well into a new month and a new year!
So, let's pretend it's still the last few days of 2011 and commence with viewing some of my favorite before and afters from each month!  Fun number fact: This was really tough to decide, because Better After delivered 655 posts in 2011!  Holy smoking cow. Is there an award for that?  There should be.
Ok, let's get jiggy with it:
Catherine from Freddy and Petunia combined this random lion face thing with a simple dresser into a cohesive work of art!  Still amazes me one year later!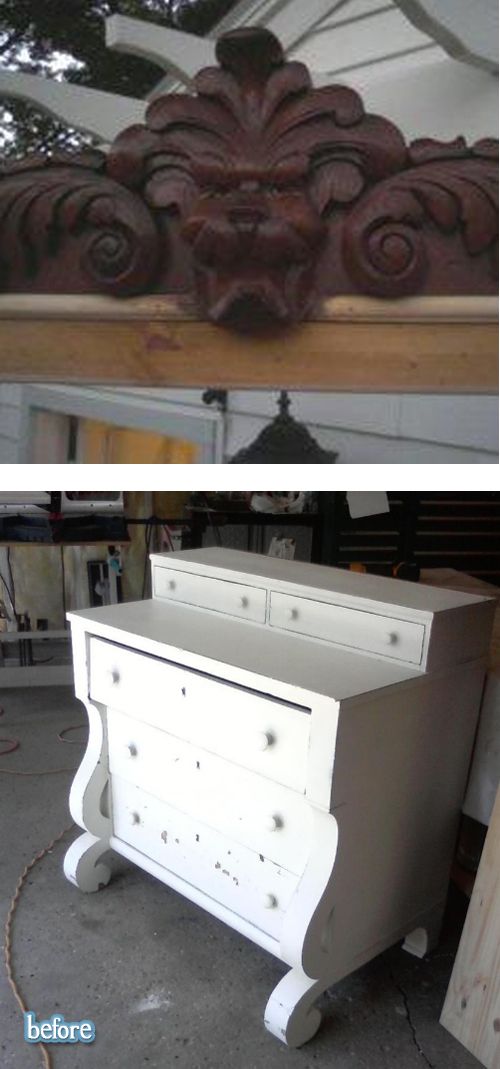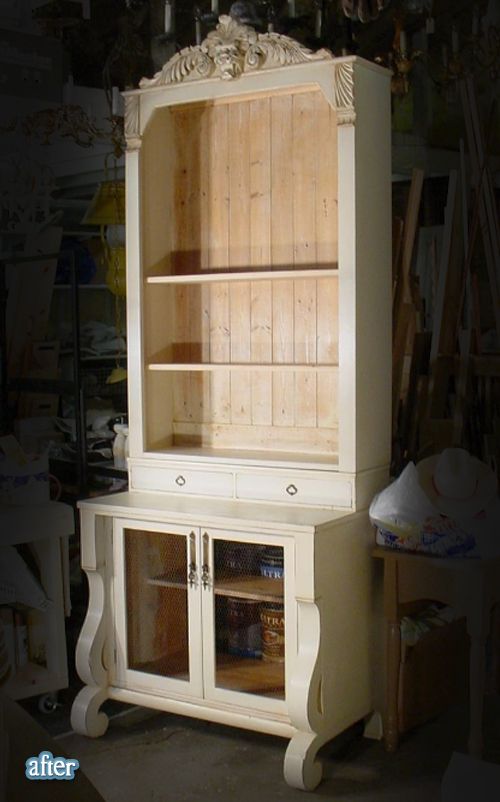 FEBRUARY
A great bathroom redo from one of my favorite bloggers, Kristi at Addicted 2 Decorating. Really love the idea to paint the brassy parts of the shower black, which has to be about 1,000 times cheaper than replacing it.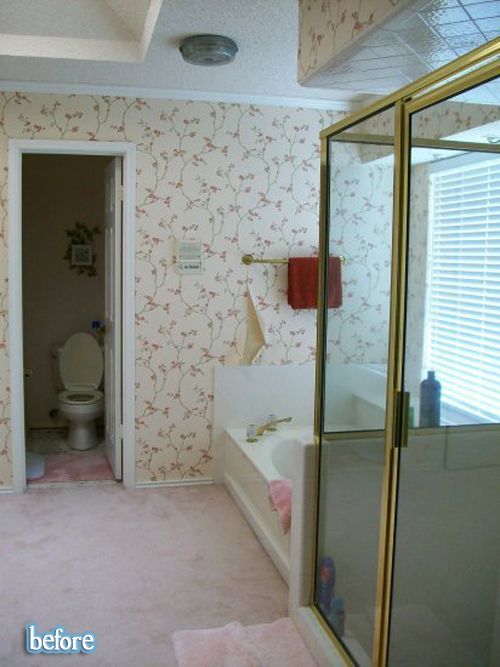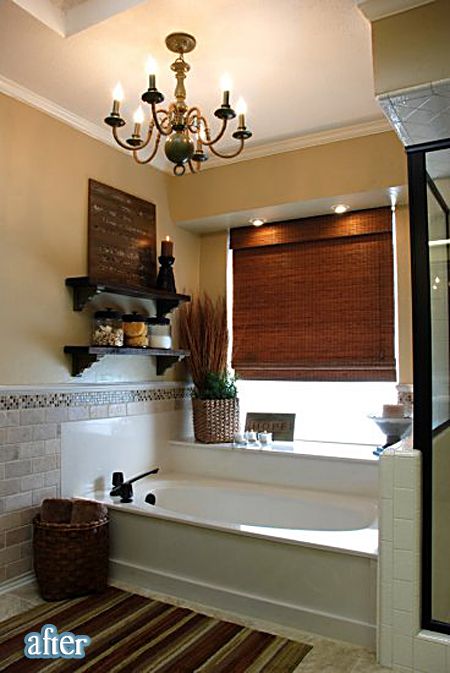 Lindsay and her husband Jace of Baum Shelters either completely transformed this sad little house or sent me pictures of two different houses.  Hard to believe, isn't it!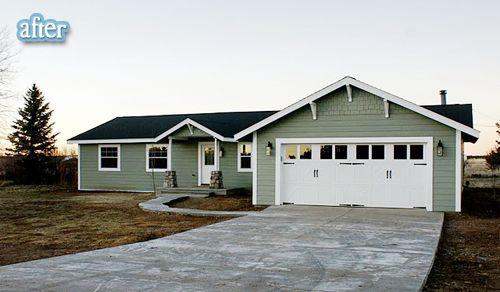 April was a hard month to find a favorite, there were so many fabulous projects to choose from; but dresser-into-a-desk redo is still of of the most innovative makeovers I've seen yet! From Alicia at Thrifty and Chic.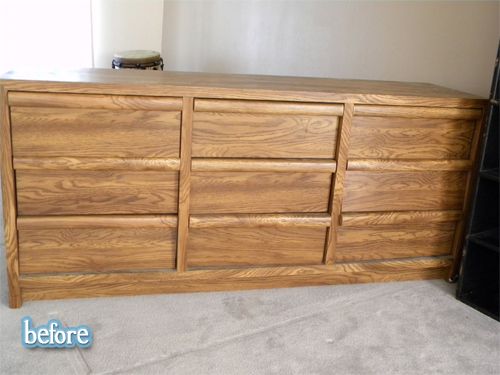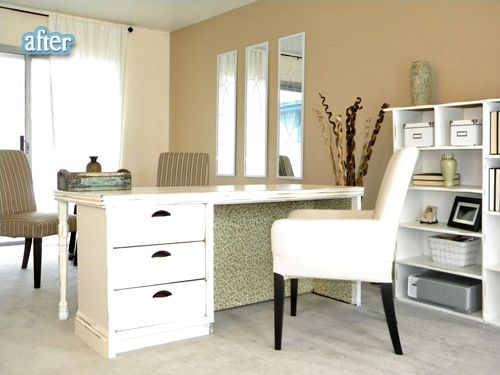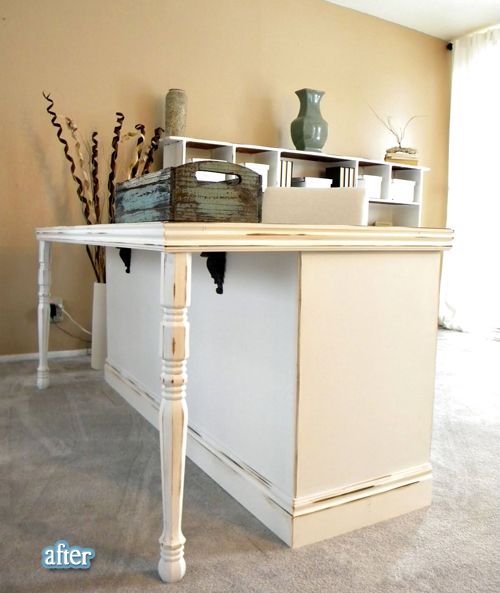 I think I love Maggie's living room makeover so much because it incorporates three of my favorite things: mirrors, chevrons, gray, sparkle and shajazz.  So that's four things. Five, if you count the made up thing. Whatever.  See it on her blog Mummy Maggie Chronicles.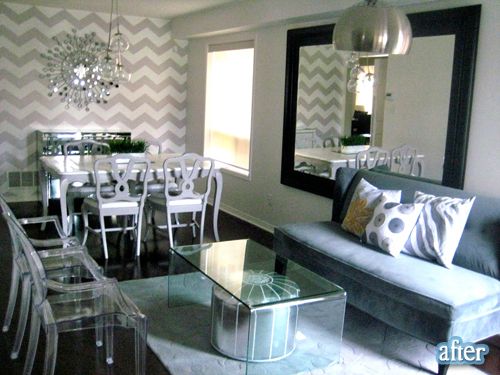 Arlene used a collection of old frames as more than decor – she used them as part of the wall itself in this wainscoting-with-a-twist kind of thing.  So unique!  Lots of readers took a shine to this look.  See it on Arlene's blog Little Altars.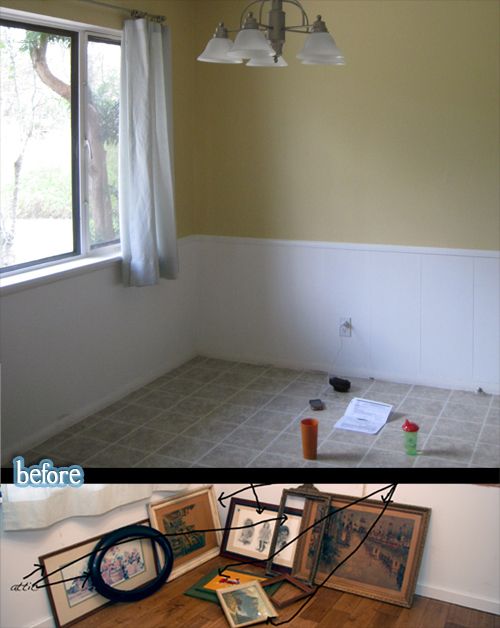 2011 saw a whole heckuva lot of great chair redos, and this one from JC at My Rustic Cottage Life
still sticks out in my mind.  I just can't get over how far it came: once a filthy dumpster-reject, now a catalog worthy star!  It's like a Lifetime Movie!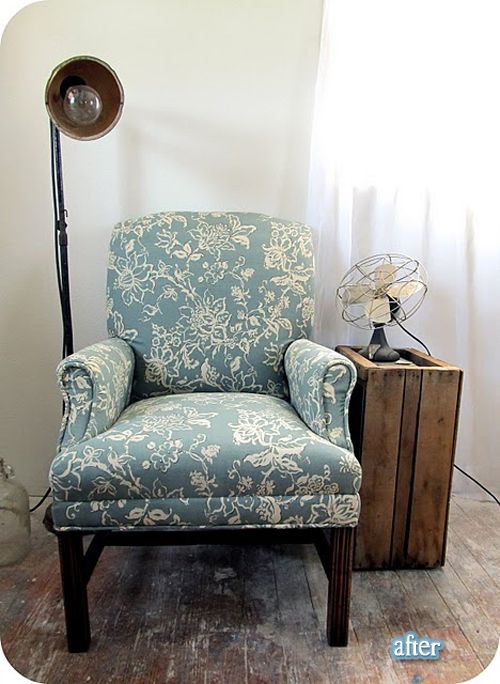 I am pretty sure I started at this kitchen redo for a good 15 minutes, soaking up every stunning detail.  So much loveliness to behold! Take the entire tour from Mia on her blog Jilly and Mia.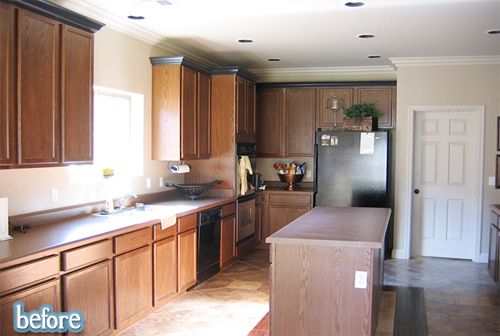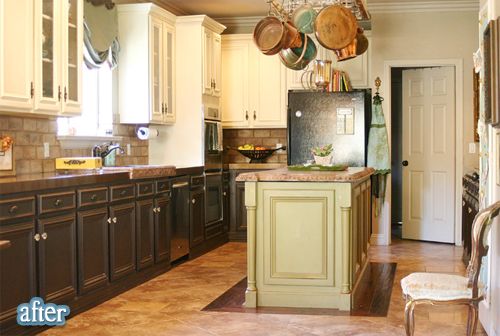 Ahhhhhh, I love this house so much I would like to literally give it a hug.  From Erin at The Impatient Gardener, who knew that underneath her house's boxy awkwardness lurked a true charmer!
And as long as we're visiting the past, let's drop in and say hi to another stunning September memory: Our Ugly Lamp Contest Winner!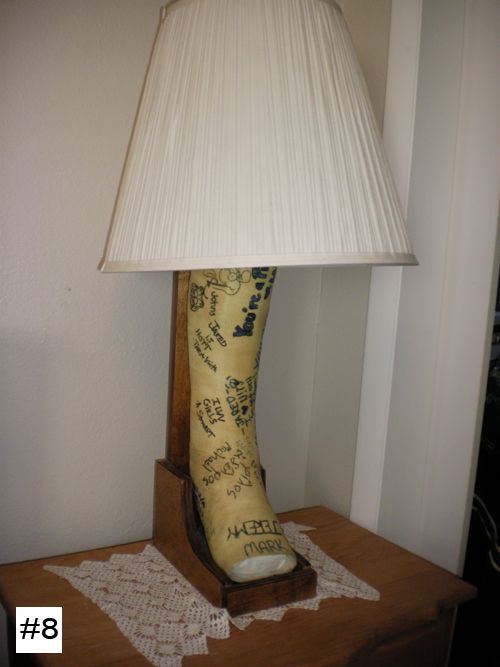 Yup, still as gross as ever.
The geometric painted rug trend really took off this year, and this one from Steph at Birdhouse Family struck my fancy in particular! I love the bold pattern and how it picks up the dramatic blue from the wall and accessories. Has your fancy been struck too?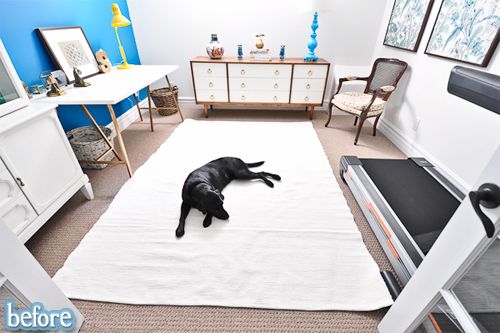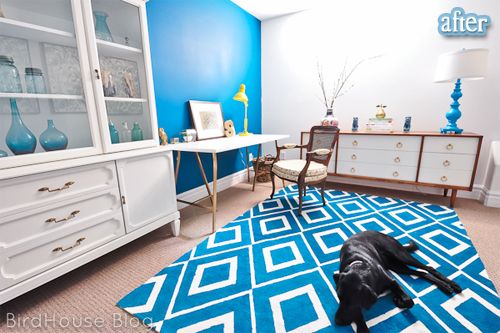 Another tough month to choose from!  There were a few bathrooms featured during November that I would be happy to live in for the rest of my life, but I finally settled on this "Grungy French" hutch Chrystal at The Shabbiest Chick. And hey, did you notice the "before" and "after" got a makeover too?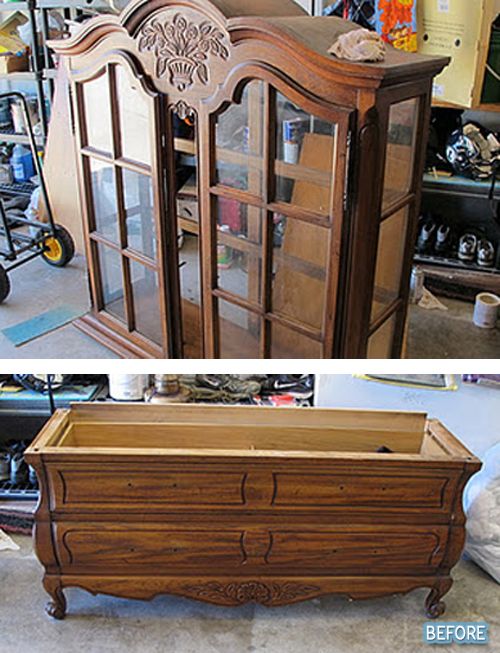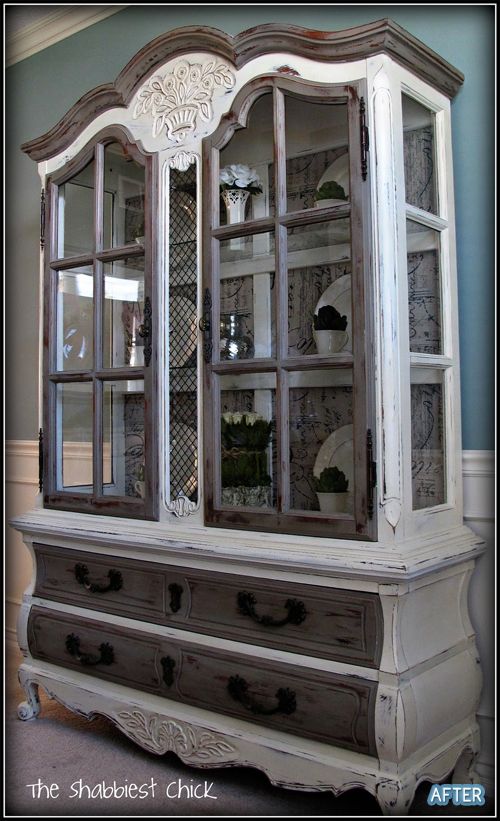 As you know, I am a sucker for black and white, and if you didn't know that, well, now you do.  That is partly why I fell hard for this bathroom redo from Michelle at Decor and the Dog. The other part is that it would probably look just as awesome in any other color scheme, because I am also a sucker for wainscoting.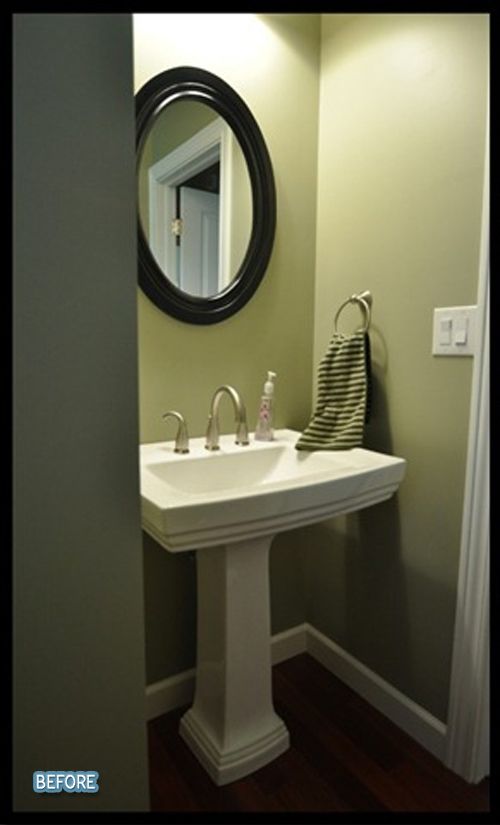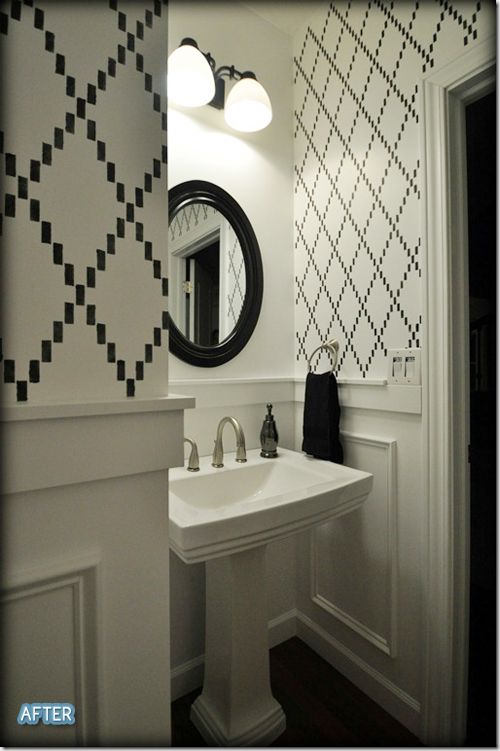 I hope you enjoyed this little tour of some of the best Better Afters of 2011!  I CAN'T WAIT to see what you fabulous and talented folks come up with in 2012!