Shelley from
Slipcovers by Shelley
was commissioned by a client looking to spice up some parson chairs. After a quick trip to the curtain department of IKEA, this is what she came up with: ruffles!  Rows and rows of linen ruffles.  I love this look.  I've never wanted to wear a chair until now.  Do you think I could commission Shelley to slipcover me?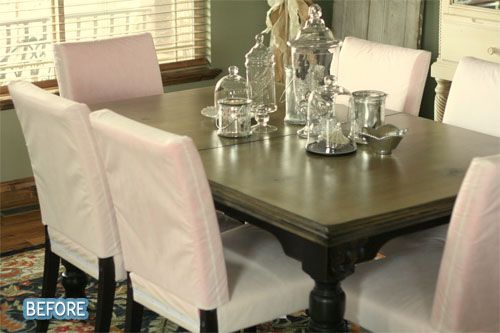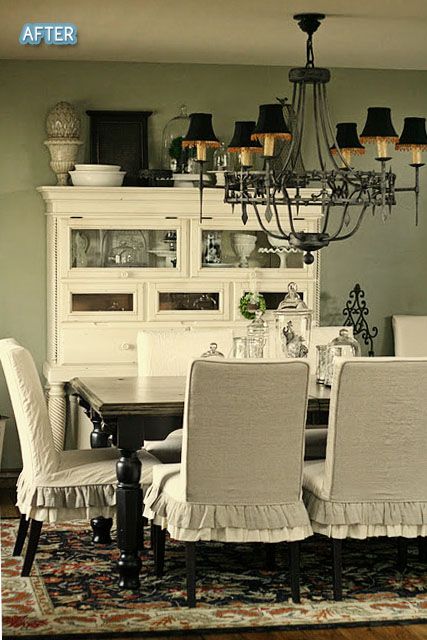 So what if you want to update your chairs, but just aren't a big fan of ruffles? (It's strange, but it happens). Well, take a look at this menswear-inspired slipcover job Shelley did for another client. Tight and tailored and
totally
tubular!
  Do people say that anymore?  Did they ever?  See more
HERE
.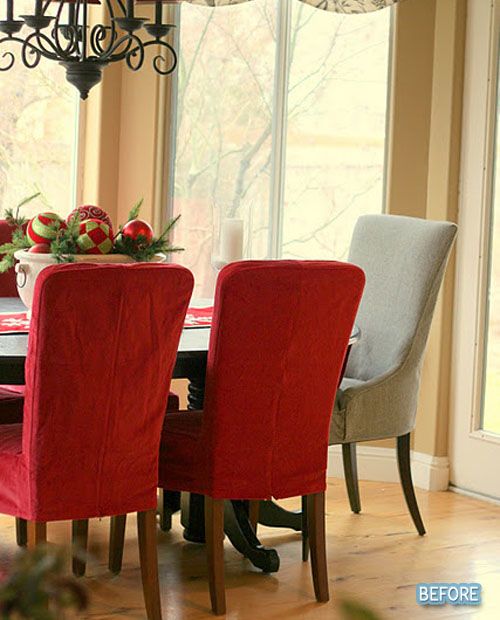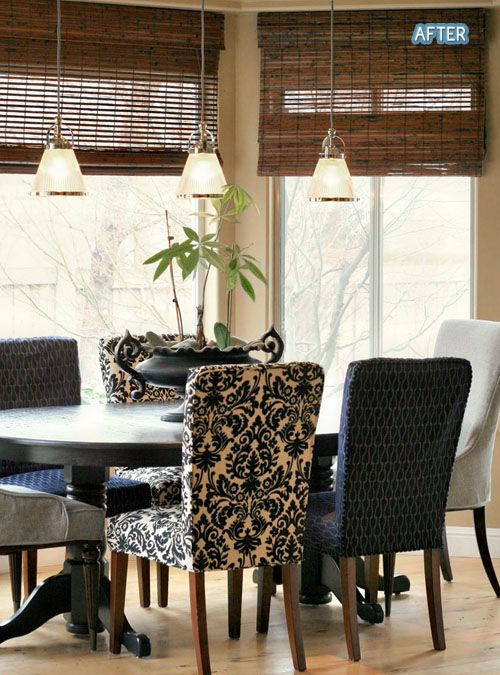 .