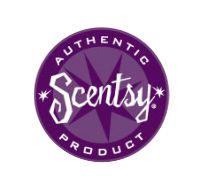 (now closed)
Do you like things that are cute and smell good?  Then hooray!  This giveaway is for you!
By now, I'm sure you've heard of Scentsy and all their fabulous smell-good stuff. But if not, here's your chance!
Scentsy is everything you love about scented candles, but without the things you don't love, like flames and smoke and danger!  Instead, they safely melt wax with
the heat of a lightbulb.
They offer warmers in every style and color, and have a huge variety of scents.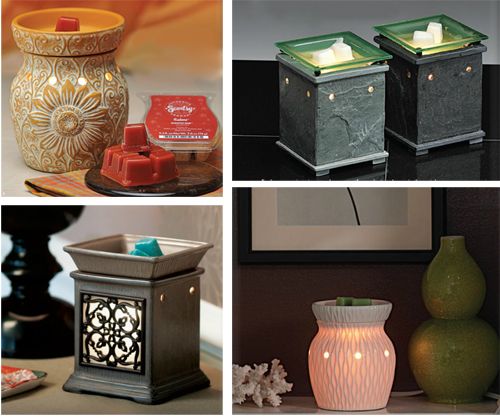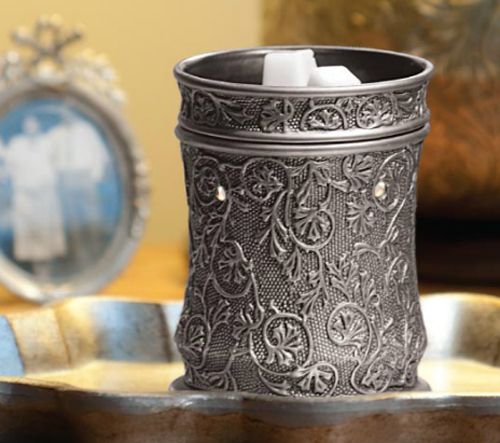 I chose the Silvervine warmer (seen here) which arrived right at my door along with the scent bar
Honey Pear Cider.
  I was a little nervous ordering a scent I'd never actually smelled in-person, but I figured that since I liked honey and pears and cider, it was a safe bet.
I'm happy to report that it is FANTASTIC.  I've been using it non-stop.  It's so nice to be able to leave it on all day without worrying, and having my home smell delicious whenever I walk in the door. 
The bars are so long lasting, I've had it for a good month now, and I still haven't gone through the whole thing.
(This is like, two percent of the variety of warmers to choose from!)
 
You can browse the catalog and see all the many products Scentsy offers,
plus learn more about hosting a party of your own
or becoming a Scentsy consultant yourself!


WIN a free Scentsy Warmer and Scentsy Bar of your choice!
Entering is easy!
Simply:
Leave a comment on this post!
For an extra entry:
Check out the catalog and leave another comment letting me know what warmer you'd choose!
(PLEASE don't forget to leave your email address or a way to contact you!)
And oh snap, listen to this:
For a limited time
only, Katreena has opened up a Better After party just for us!  If you'd
like the place an order, you can join the party right HERE.
Make a purchase of $75 or more, and you will receive two extra entries in the giveaway plus a free Scentsy bar of your choice! You must purchase from the Better After Party to get
the extra entries!
(Of course, no purchase is necessary to enter this giveaway,
you can do any or all of the entering methods above.)
 Fine print: to receive your free bar, once you have submitted your order of $75 or more, please e-mail your name,
address, and scent choice to Katreena at katreenaschaeffer@gmail.com, with SCENTSY in
the subject line.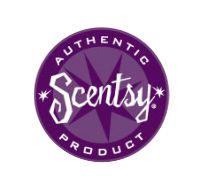 Good luck! Winner randomly selected on Tuesday, Jan 24th.