Don't be so quick to pass up that broken-down Goodwill dresser that is missing most of its drawers and seemingly held together with two screws and masking tape.  Unless you are at my Goodwill, because that thing will probably cost $95.  But most reasonable thrift stores should charge something like $7. So take that puppy home, and give it the Julia Treatment: a few cuts and some fresh paint, and wham-bam! You no longer have an ugly busted dresser, you have a new bench!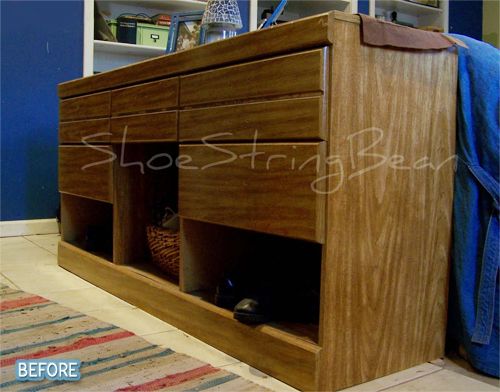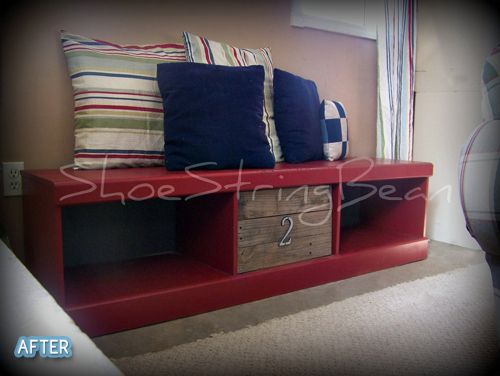 And here is another uggo dresser that took a ride on the cuteness-carousel.  I love the new finish and handles! This would be right at home in a child's room, with the butterfly cushions and easy-to-reach drawers, but could be fancied up with a different fabric for a totally sophisticated look too.  From Jenn at
Heim-elich
, (in German) who made the cushions out of an IKEA children's mattress cut in half!  Smarty pants. (Or, as the Germans say, smarty hosen).