OK, this one is tricky.  I will try to explain the best I can, but it took me a great deal of squinting and staring until I realized what exactly was going on with this makeover.  Basically, Amy from
Playing Sublimely
took this looooong and narrow room that was hardly ever used, (seen here with the kids and dog) and turned it into three separate spaces: a mudroom, a pantry, and a built-in china hutch.  And not just any old mudroom, pantry or china hutch, no, these are only the most fabulous of such rooms you've ever laid eyes on.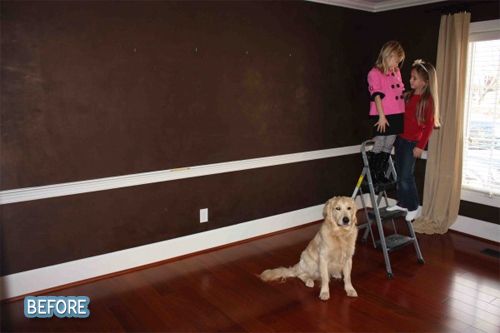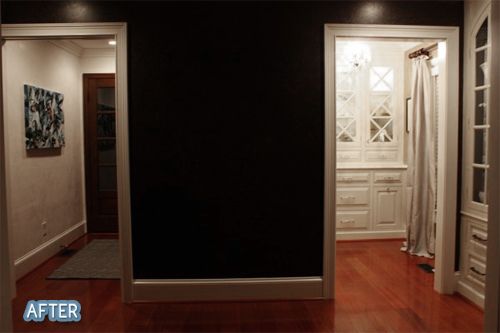 Mudroom on the left, pantry on the right.  See, the girls and dog were standing where the pantry is now.  Do you want a closer look?  Prepare yourself for full-on fabulousness: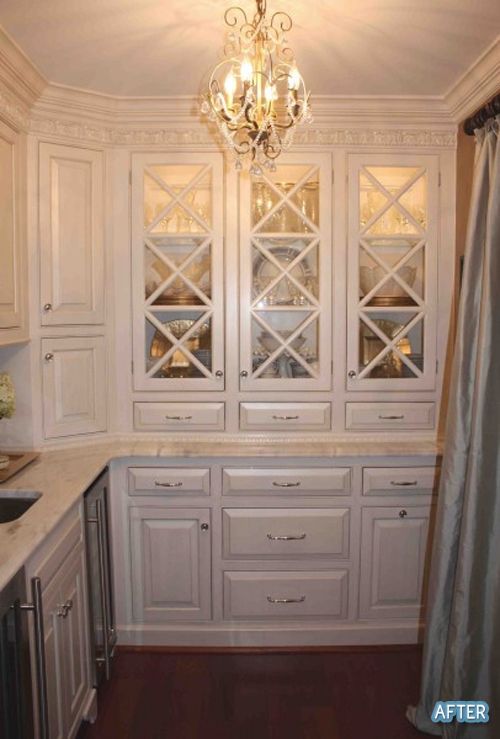 What?!  I know. My dishes are from IKEA and don't deserve a home nearly as palatial as this.
How about the mudroom?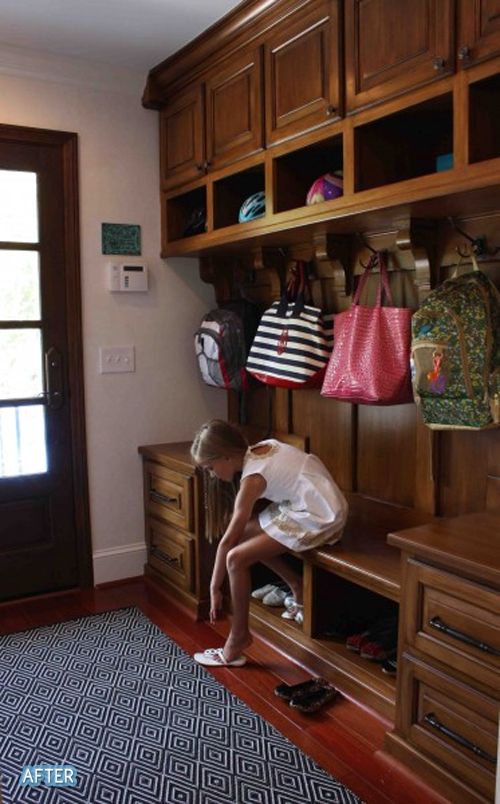 I would freak the freak out if anyone got mud in this room, EVER!  I would rename it the take-off-your-shoes-and-slip-on-a-pair-of-fabric-booties-instead-please room.
And lastly, when the two rooms were built, they created a hallway with a blank space at the end that was calling out for some sort of built-in.  Amy and the rest of her fabulous dishes answered that call.