Nobody puts baby in the corner.  But you can put baby in the closet, if you've run out of usable baby-stuff space that is. Kelly decided her little house wasn't working so well for her little person, so she commandeered this coat closet and turned it into a destination for diaper-duty! 
She says, "I love our little changing nook!  It's right off of the living room, so
it's convenient, and until we can get into a bigger house, I think that
it works very nicely."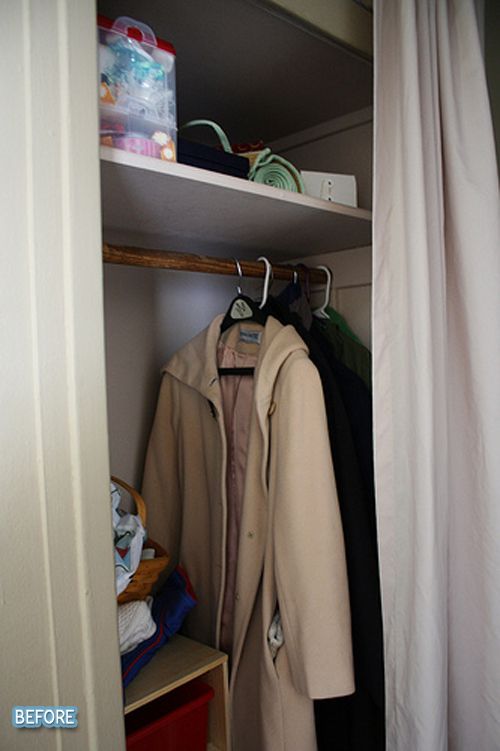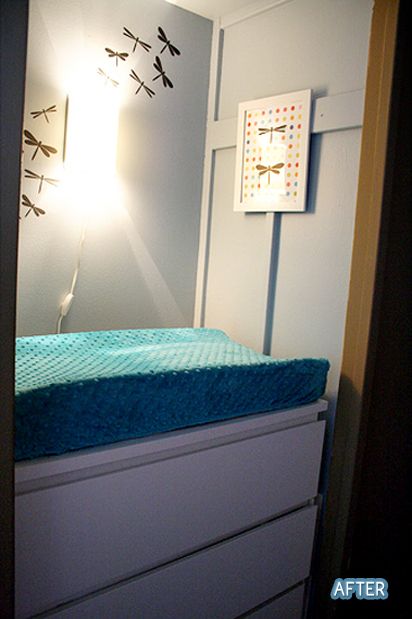 And if you are feeling particularly baby-hungry today, please don't eat any babies, and instead feast your eyes on more babylicious makeover goodness. Better After reader Melanie shared her son's nursery transformation, which is actually more like a transportation, since she admits she liked the look of this room so much, she recreated it from her previous home when she moved to her new home!  Ain't nothing wrong with that.  Thanks ladies!