This is the story of a simple utility cart that got her feelings hurt when everything else in the kitchen got a makeover except for her. 
sniff.
  She felt out of place and unloved, but Linn took heart.  She noticed the little cart's distress and decided she needed to fit in with the gang too. So she freshened her up and everyone lived happily ever after. Check it out
HERE
.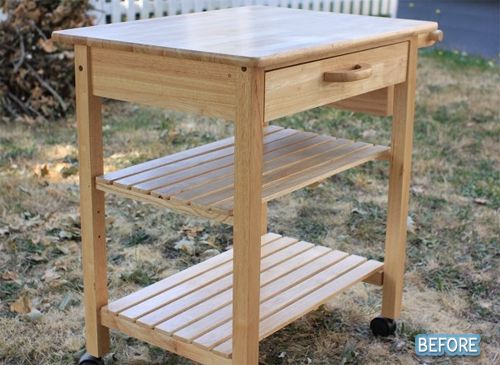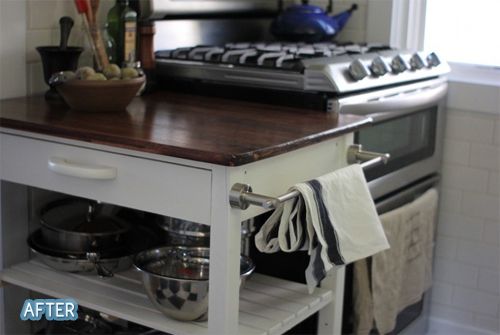 And, in case you were wondering, here is the whole  kitchen.  OK, I am almost POSITIVE this the very same kitchen of the house I rented in college with three other friends.  It looks 100% exactly the same.  We called it "the Mango House" due to the unexplainable bowl of fake mangoes that were part of the "decor," and it was the sweetest little old house.  Then, the year after we left, some new girls rented the house and decided it would be like, way awesome to string
thong underwear
all across the living room as part of the "decor" and so they did and christened it "the Thong House." I think you know how I feel about that. 
(EW.)
Uh, anyway, sorry about that tangent, and behold, the rest of Linn's fabulous kitchen redo!  See it on her website
Christonium.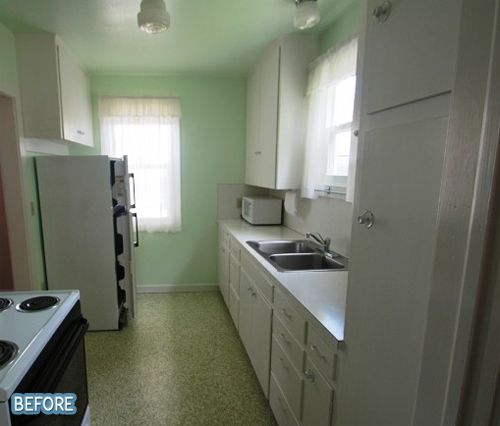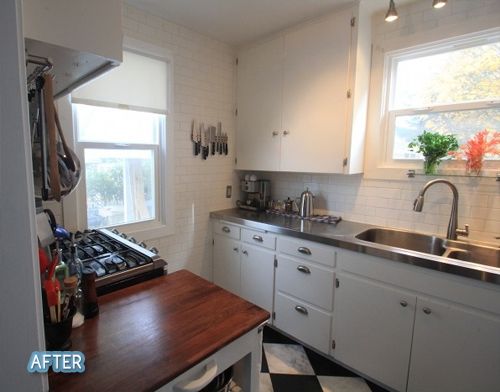 this post sponsored by



 PhotoJewelryMaking.com