Hey there!  It's Friday, and you know what that means!  It means I have the "song" Friday by Rebecca Black stuck in my head, as usual.  I'm afraid I'm cursed for life from that one.  BUT it also means it's time for Fashion Friday! Specifically, accessories! Because what is fashion without accessories?  It's like a bell without a ringer thing.  You know what I mean.  Here we go!
First Nat from
Doodle Craft
rescued this drab and babyish purse by basically tearing it apart and just re-using the hardware.  So clever!  And wickedly cute to boot.
Margot at
Sassy Feet
wanted to add some color to her silver mesh purse, but not just any color, specifically the colors in the gemstone watermelon tourmaline.  Wow, sounds fancier already!  She used a cotton ball to dab on StazOn ink, which is permanent even on metal.  Love it.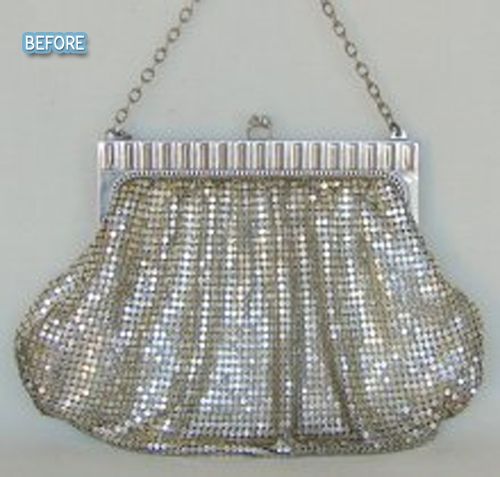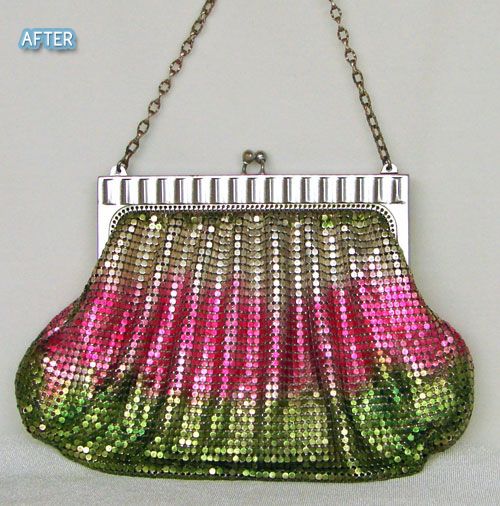 If you're like a lot of people I know, it's not too far-fetched to consider a can of Diet Coke an accessory. (Hi Mom.)  Lindsay at
Diary of a Crafty Lady
took her love of Diet Coke to another level with a keychain made with an empty Diet Coke can and Dimensional Magic Mod Podge!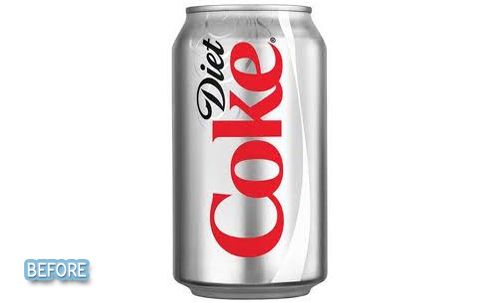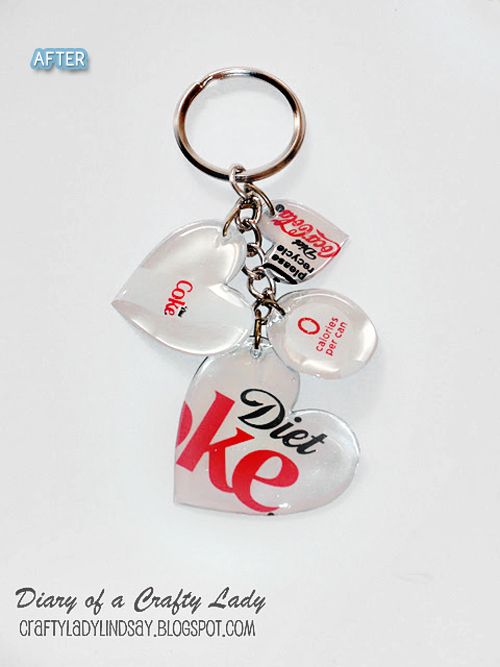 Ooh, this next one is one of my favorites! Christie at
Lemon Squeezy Home
made an Anthropologie knock-off belt by simply adding lace to this skinny old belt!  I think it's my favorite because it looks freaking adorable, and also EASY!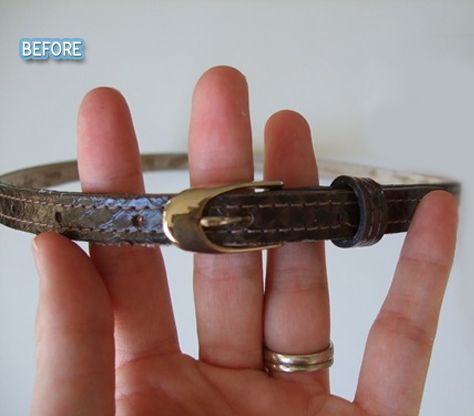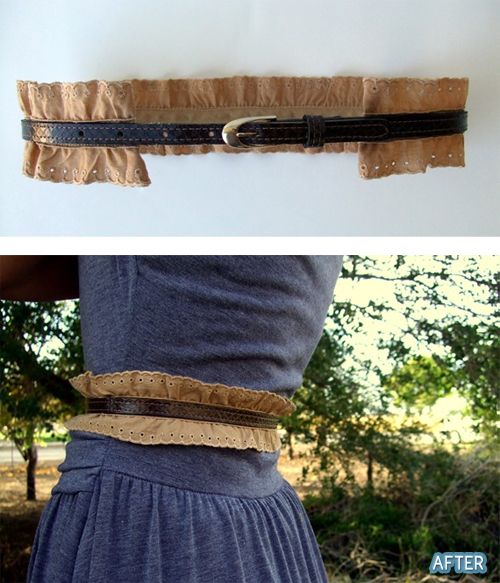 Kalleen from
At Second Street
didn't love this fake leather handbag she found at a thrift store, but she bought it anyway. Because she figured it had all the ingredients to make perfect bracelets!  That is vision, my friends.  If you gave me this purse and told me to make bracelets out of it, I'd probably still be confusedly trying to shove my hands through the strap rings.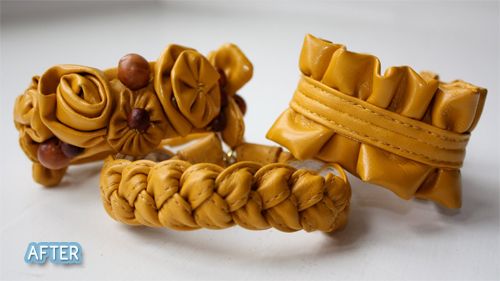 And here is another yellow purse that got a makeover, only gold and glitterfied!  Shhh! Don't tell all the mega-expensive luxury handbag companies that we can totally knock off their looks with modge podge and glitter.  Check out Tiffany's tutorial on
I am Style-ish.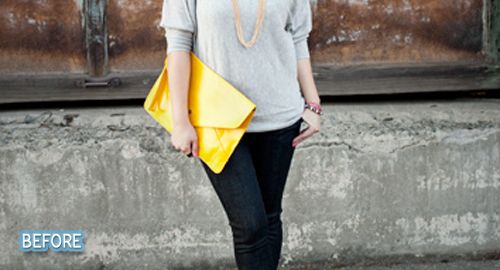 Or, for a less luxe look, (tongue twister!), you could always knock-off some feed-store designs. Gladys did with a tote bag made from an empty bag of bird food! Have you ever felt those bags? I bet that thing is durable as heck.  Check it out on
Pondered Primed Perfected.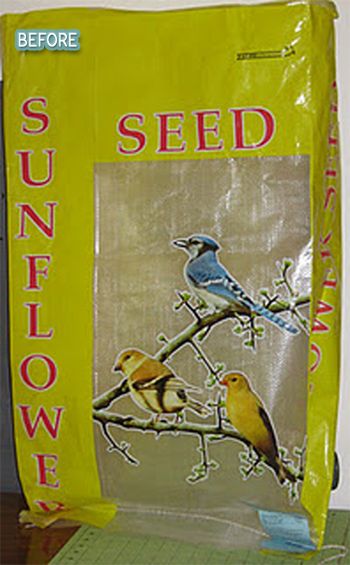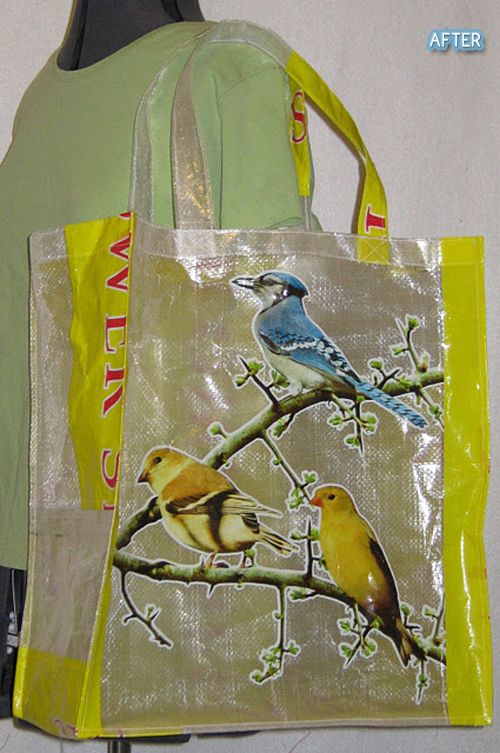 And finally, Linda at
Spellbound Beads
shows us that you don't have to toss out your beloved but tattered books!  She recycles them into jewelry so you can always keep your favorite books close to your heart.  She's recycled art books, atlases, best-selling masterpieces, and even braille for secret messages!  Pretty
and
cool!