Let's start this new year out with a bang, shall we?  (Yes, we are still pretending it's New Year's). 
This sweet little Norwegian cottage transformation is sure to take your breath away, or make you gasp in wonder, or at least sigh wistfully.  You may think the before photos are from like, 1992, but no, these were the listing photos when Trine bought the place in 2008!  Clearly, this place needed some love, and fast.
But Trine from
The Cottage of Vinnord
was the girl for the job!  First up was the most important room in the house,
the kitchen. 
I'm no interior decorator,
nor do I play one on TV, but even I could tell you that none of the
fabrics, textures and colors in this room should exist together at
anytime, ever.  Except in a before photo.  Trine felt the same way and bid adieu to every single thing in here except the floor-to-ceiling beadboard. Which is amaaaaazing!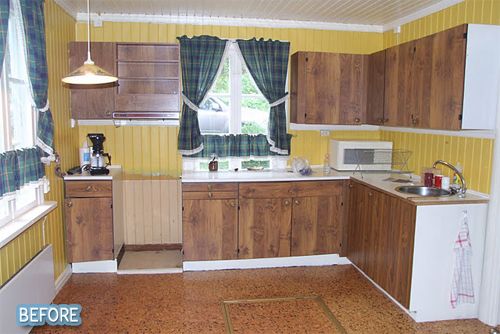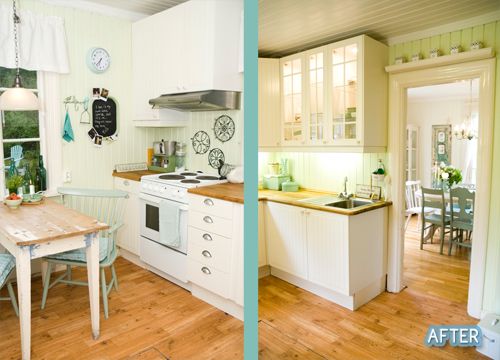 See the
dining room
peeking through there?  It wasn't always such a stunner. First Trine had to deal with miles of maroon and pine paneling and a vibe that managed to be super-dreary despite two large windows.  But doesn't it look about a millionty times better now?  I LOVE the slightly different shades of blue on the chairs.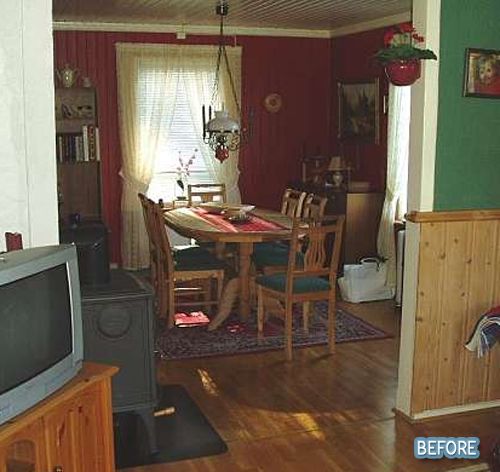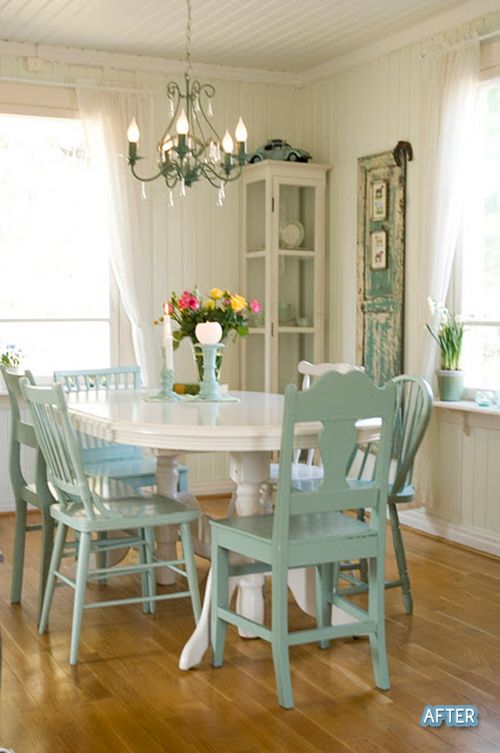 And finally, the cave-like mudroom got lighter and brighter, with an equestrian feel that pays homage to Trine's love of horses.  I love how subtle and elegant this look is, instead of hitting you over the head with full-on cowboy memorabilia.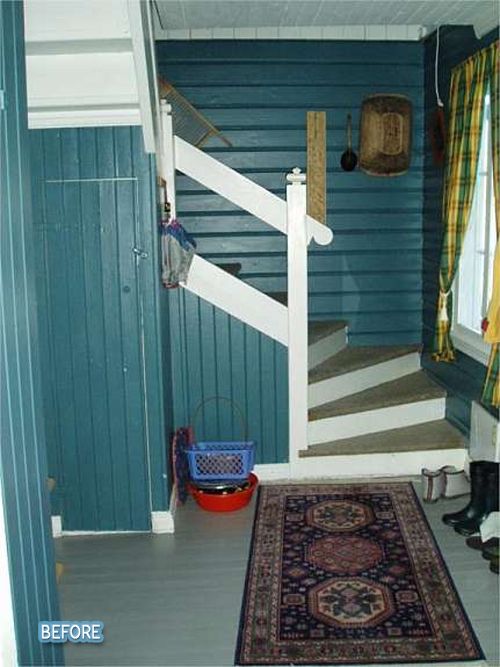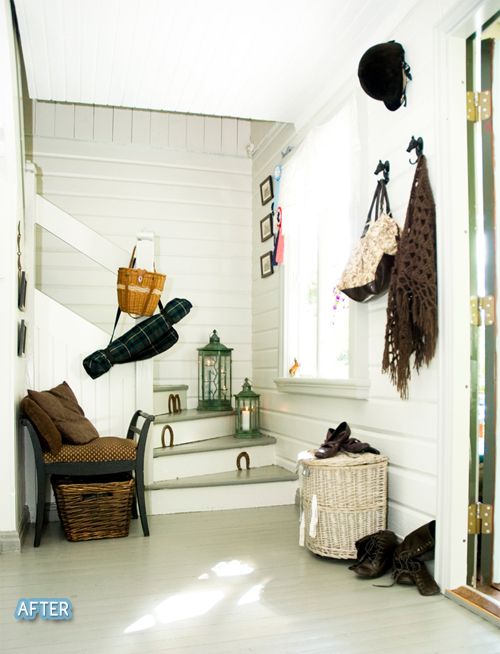 Trine says,

"

I like to think I brought Vinnord back to life. I like to think is how
SHE would have wanted to look. Like a welcoming, warm and airy lady. And
it is true that this house possesses a certain soul. Every time you enter
the front door your pulse and breathing goes down. You relax, whether
you want to or not. Maybe this is why projects take longer here?"