Hello and happy Monday!  How the heck was your weekend?  If you are still wiping out your eye boogies and trying to wake up, let me help with a couple of gorgeous hutches to lay your eyes upon.  And I don't use that word lightly.  Gorgeous, I mean.  I say boogies, like, every half hour.
First this ho-hum hutch gets a dash of delicious turquoise, in addition to some great details, like the oversize crystal knobs and beadboard backing.  Plus chicken wire to replace that … other stuff.  She's a keeper!  From the twin sisters Kelli and Kristi at
Lolly Jane.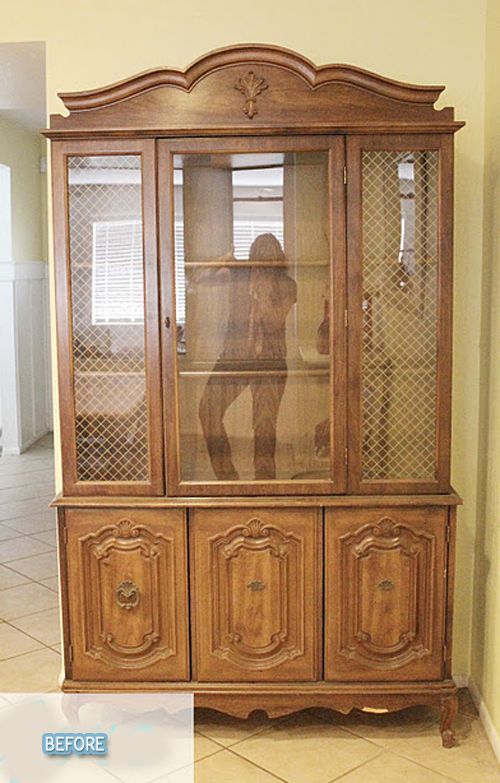 And did you know there is such thing as
oversize
chicken wire?  Yeah, it's for oversize chickens.  Ok, that might not be true, but that's what I would call the inserts on this hutch's glass doors.  And it looked great as-is, or as-was, so Jen kept them intact while working on the rest of this dated piece.  Don't you love how the blue accessories look against the white?  I'm a fan.  Read the epic tale on her blog
Our DIY Diaries.