Searching for a place to set down that glass of eggnog?  Search no more!  Some sweet side table makeovers are coming your way!  (Tangent: What are your feelings about eggnog?  I think it's kinda good, but yesterday a friend described it as "like drinking congestion" and now I think I've changed my mind.)
Anyway, onward we go to this fantastic drum table Melissa at Shabby Perfection found for a measly $8.99 and chalk-painted into show-off shape! Specifically the color is Duck Egg Blue, by Annie Sloan in case you were curious or just wanted to talk about eggs some more.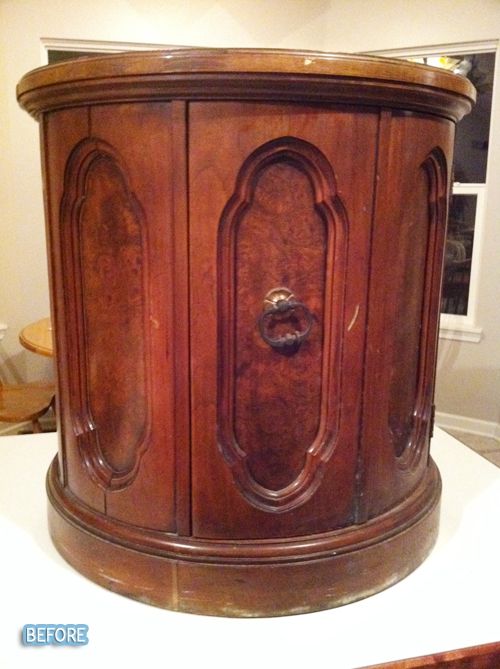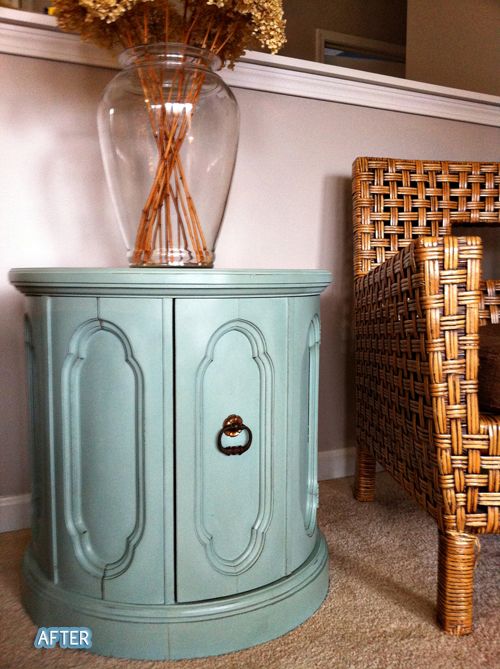 And here Better After reader Amber shares her $5 garage-sale find that was in such sad shape it actually appeared to be weeping.  She painted, stained, distressed and added pink crystal knobs, plus a bit of Oil Rubbed Bronze to the brass handle, and it cries no more!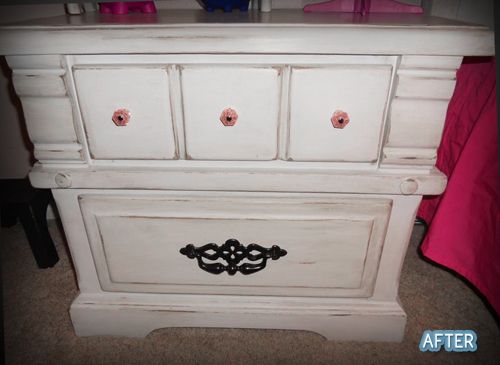 And finally, one of my favorite styles of furniture (although the Gods of Finding-Awesome-Campaign-Furniture-in-Thrift-Stores-for-Like-12-Bucks have yet to answer my prayers, thus I don't actually own any) gets a fresh and funky makeover courtesy of Emily from Go Haus Go.
I love the gold, I love the green, I love the whole darn thing!