Here's a little Furniture Makeover 101: When updating a dresser, please keep in mind that new pulls do not go NEXT to the old pulls!  You are supposed to REPLACE them!  I thought this was common knowledge, but apparently someone out there needs a refresher.  Perhaps they bought all eight nautically-themed knobs without realizing that only six were needed to get the job done. No sense in wasting the other two!  That would be foolish!
Kelli rescued this overly-knobby and smurfish blue dresser from itself by simplifying it with a lovely distressed white.  She spray painted the original pulls and kept them to the much more reasonable amount of one per drawer. See it on her blog
Lolly Jane Boutique
.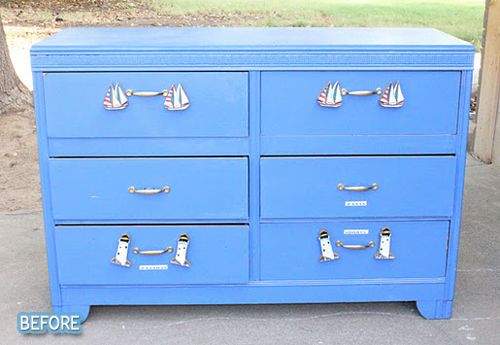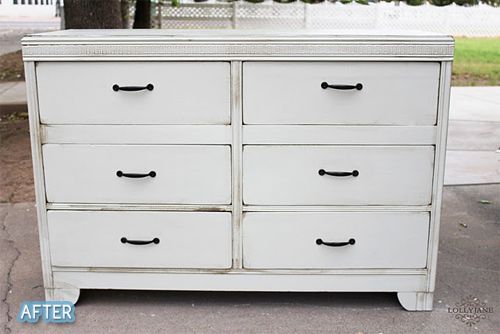 And here is another dresser that started out plain and ended up blue, with vintage teardrop pulls to doll things up too. And I love the look of the layers and layers of paint peeking through. Uh, I totally did not mean to rhyme that whole paragraph.  From Helen at
Picked and Painted
, who really has this technique down pat.  Thanks ladies!