Did you need a refresher on the power of white paint?  Probably not.  If you are like me, you actually keep more cans of white spray paint on hand than emergency supplies.  In case of a disaster, I may not have water bottles or Band-aids, but I will be able to make outdated stuff fabulous!  Like, for instance, my 'emergency' cans of creamed corn that expired in 1997!
So here's a whitened and brightened little coffee table from Lindsay at Country Girl Home.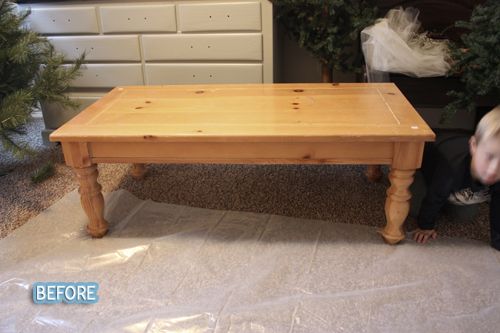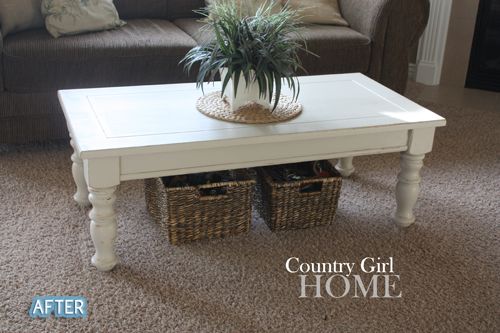 And Teresa woke up this tired and tarnished buffet with a few coats of white, which I think really makes the details on the doors stand out. Didn't even notice 'em before. Lovely! See this and more on her blog Teresa's Tag Sale.