Achin' for some mosaic-in'?  Don't you fret, because I've got a few mosaic makeovers coming your way!
First, this lovely dresser from Emily at
Running in Heels
.  It didn't start out that way, no sir.  It began as an overly glossy charmless and chunky little thing in no one's favorite color: hunter green.
(I apologize if this is your favorite color.)
  Emily gave it all kinds of character with mismatched knobs and a distressed blue, but let's talk about that top!  What a cool idea to mosaic it and then frame it!   File that under Things My Brain Would Have Never Suggested To Me.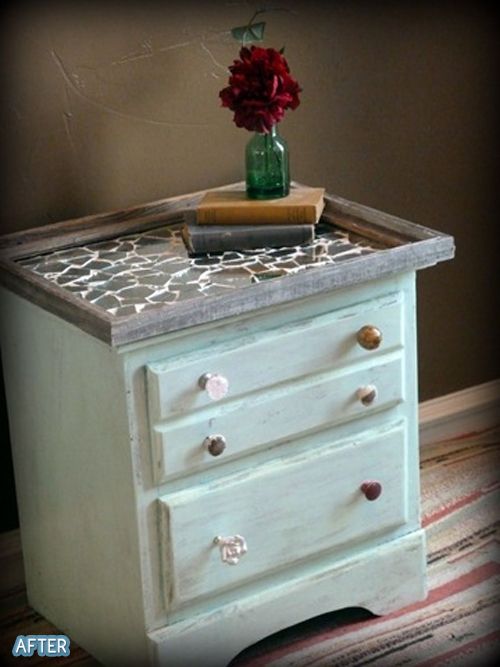 We've seen a lot of Meg's fabulous work on
Meg and Mum's
, but what's Mum been up to? I'll tell you!  She's been making a beautiful mosaic on what was formerly a plain jane lazy susan!  Do you know what inspired her?  You'll never guess, so I'll tell you again!  Her mousepad!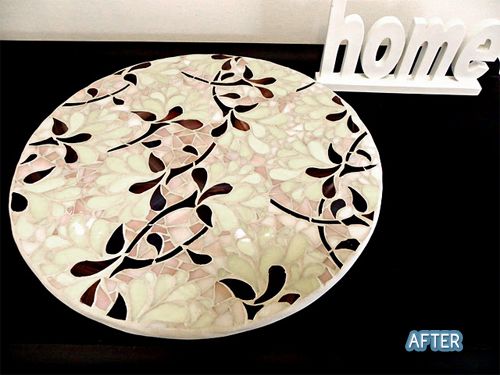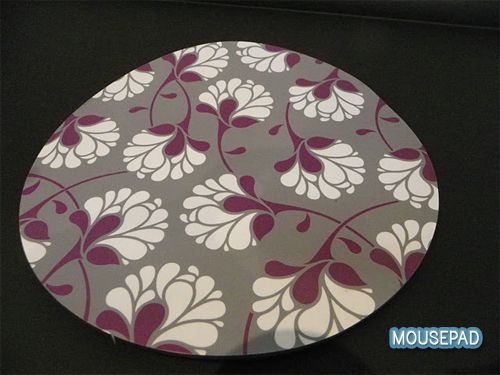 And finally, have you been searching for a clever way to incorporate your scratched CDs into your holiday decor?  Me neither.  But now you can!  And you should!  It's like saving the earth and spreading holiday cheer at the same time. Total double karma points.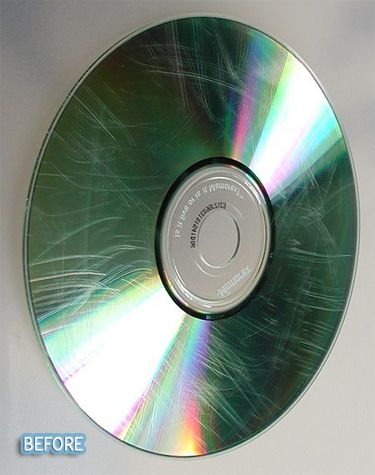 Thanks for sharing ladies!