So … you are probably already familiar with Erin from
Just Grand
, since I've featured her about 350 times since discovering her blog. But I can't help it!  She's got so many incredible transformations that I get so excited to share!  Like her dilapidated little lake cottage that went from looking like a meth lab to absolutely postcard perfect!   This is her family's little home away from home on the shores of Lake Michigan, and truth be told, it took at least 4 years of consistent remodeling to get it to this point.  Want to take a little peek inside?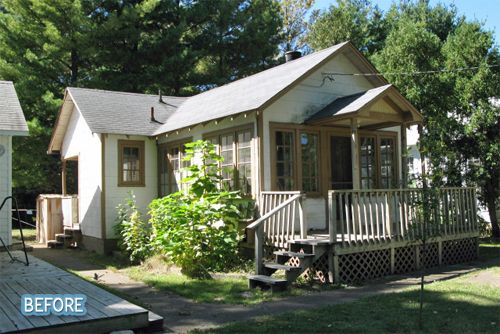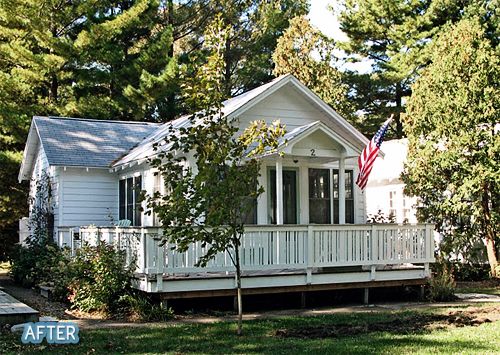 Yikes!  Some extensive remodeling was needed in here too!  I mean, who doesn't want a Darth Vader fireplace glaring menacingly at them every night, besides everybody? 
(Actually, I'm sure someone out there does).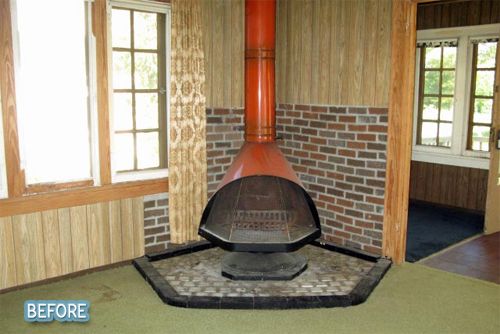 "You have
controlled your fear. Now, release your anger. Only your hatred can
destroy me."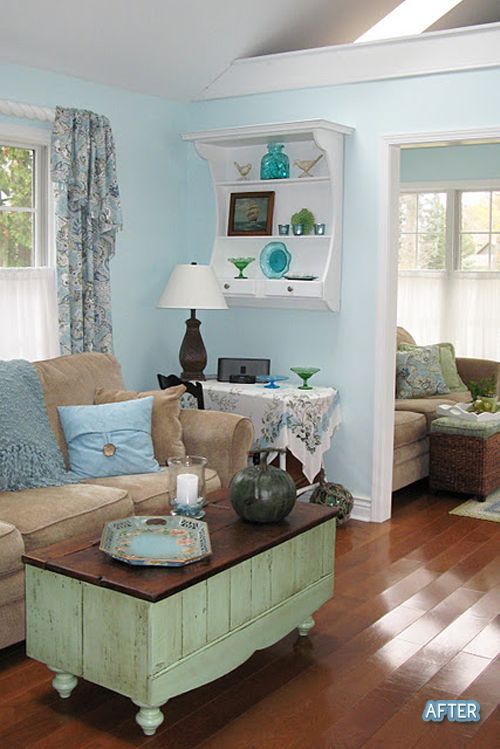 Hard to believe this used to be the Darth Hearth, huh?  Beautiful!  See more
HERE
.