Let's see what our pal Jesse from
Nine Red
has been up to lately! Jesse is one of the most prolific furniture refinishers I know; the guy never stops! But not only that, he always finds a way to keep things interesting. There's always a unique little twist to his projects like, say ...
... hexagons! You might not know it yet, but soon we will all be decorating with hexagons. It's probably going to be the official shape of 2012, I can feel it. Check that out
HERE
.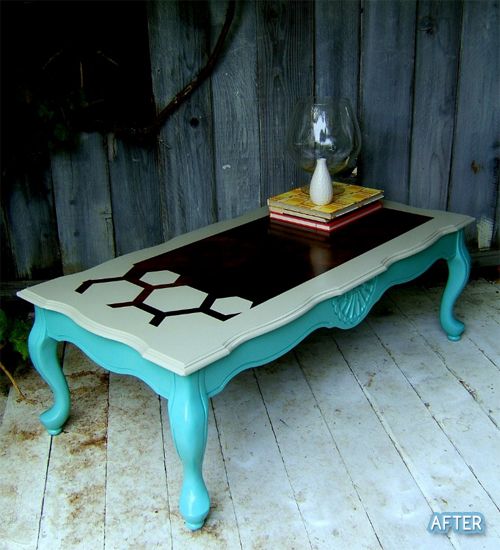 Jesse is already hip to the up-and-coming colors that we'll be raving about in six months, as evidenced by this
jade mirror.
Move over turquoise! He's kind of like your older cousin who always knew the coolest bands wayyy before everyone else, like remember that one time when you were in sixth grade and your cousin asked you if you liked AC/DC and you were like, "Um ... yeah! Of course! I LOVE her!" And then later you figured it out and felt really embarrassed for yourself? No? Ok then ...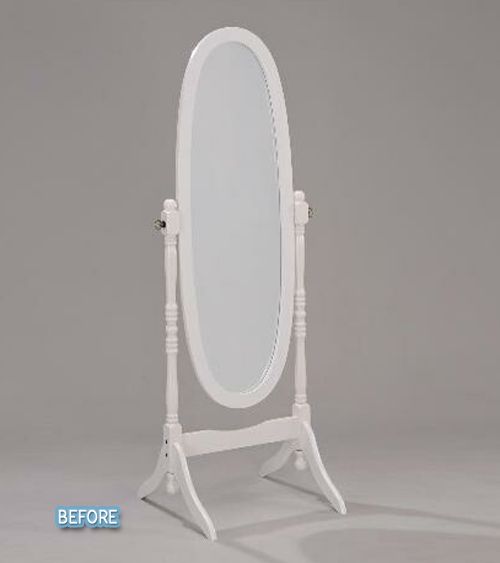 Look, a chalkboard on the back! That crafty Jesse!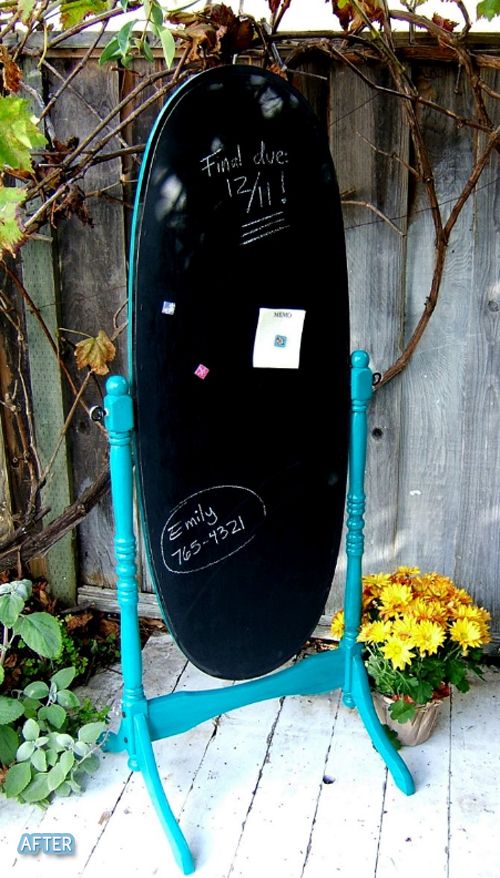 And here's a
console table
that pays homage the Navajo Nation, or at least, the Neo-Navajo trend sweeping the nation. A very classy and understated take on it here, Frank Lloyd Wright would be proud! Thanks Jesse!