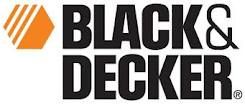 (now closed)
Hey, hey, it's a giveaway today!  The folks at Black and Decker are offering you a chance to win a product that I think is pretty cool, the RapidRoller!
They were nice enough to send me a RapidRoller to review, and guess who had great intentions to repaint the living room so she could offer up an honest opinion and then got steamrolled by the holidays and put it off until today?  This girl.
But I just couldn't rave about a product I had never even tried; that wouldn't be cool.  So I rallied and repainted the nasty wall in my garage today instead, just so I could tell you how the RapidRoller works.  Prepare yourself for a very compelling picture of my wall: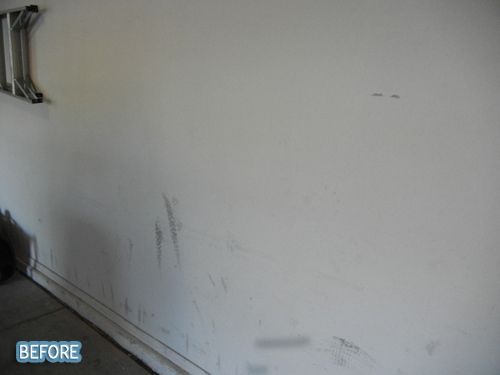 It's gross, I know.
So, after putting together the
RapidRoller
, it looked something like this:
It works by drawing a nice reserve of paint up into the long handle through a plunger that fits over a standard paint can lid.  You are left with a roller chock full o' paint, and no need for drippy paint trays ever again!  EVER AGAIN!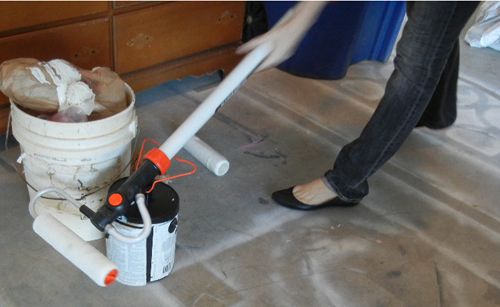 Once I figured out the mechanics of the whole thing, I was in love.  It's clean, it's easy, and best of all, it's fast!  You just click the trigger when you need more paint, there's no stopping to refill your roller every few minutes like with a regular roller. And the paint comes out perfectly consistent each time, which was always a huge annoyance for me when using a paint tray.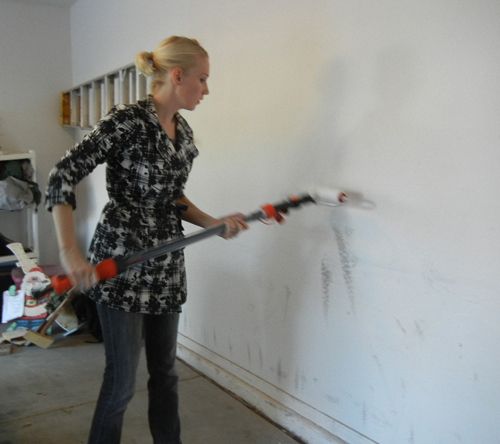 (You like my pile of busted up Christmas decorations back there?  That's what happens when you marry a man who doesn't think it's important to find a stud when hanging shelves.  I'm not bitter.)
Anyway, the RapidRoller is also great for getting your minions to do your work for you kids!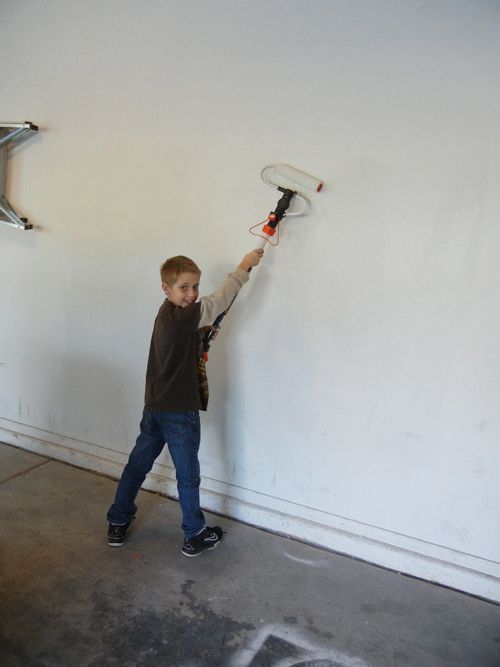 He actually loved this and whined when I took it away.
Here is the wall, literally 5 minutes later: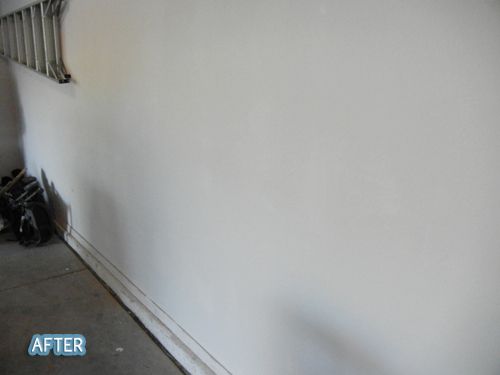 Much better!  And so easy.  I wish I would have tried it out sooner, I could have had my living room painted in no time!
Clean up was a bit of a job, it took about 15 minutes since you have to take apart and wash everything, but it really wasn't too bad.
So, in conclusion, I highly recommend the RapidRoller!  And you could win one today!  (or actually on Monday, when I choose a random winner.)
FOUR CHANCES TO WIN!
Entering is easy!
To enter: Simply leave a comment on this post!
For up to three more entries you can …
Like Black & Decker on Facebook!
(leave another comment letting me know you did so!)
Play their Match & Win Game!  (It's fun!)
(leave another comment letting me know you did so!)
Or finally, pick an item from the Black & Decker Holiday Gift Guide and leave a comment here letting me know who on your list it would be perfect for!
Good luck, I hope you win!  And have a great weekend friends!