This post is a Halloween favorite, so here it is again, with a couple new pics added. Enjoy!!

(originally posted Oct. 30th, 2009)
Here's a little Halloween trick for you. You know what else is "better after?" Anyone! After some serious Photoshopping, that is.
Do you despair when you see makeup ads featuring pore-less faces? Or smirk at the Victoria Secret models splayed across the catalog, like, do they even NEED push-up bras? Ever wonder why Madonna, at age 53, barely looks a hair over 20? Well, she doesn't.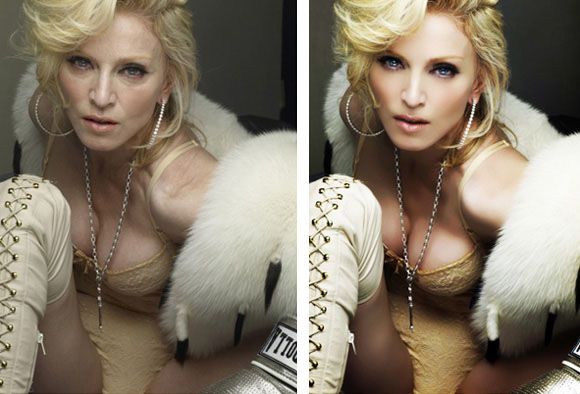 Whatever you do, don't let some pretty picture in a magazine get you down, because only about 5% of the images we see in the media have any sort of basis in reality. I just made that statistic up. But it's probably true.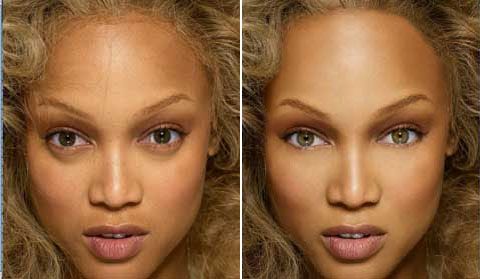 Tyra: not flawless, but still fierce!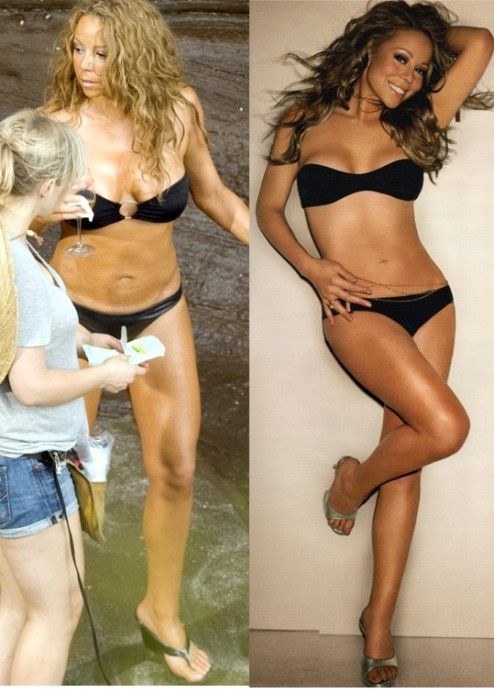 Mariah: Riiiiiiiight.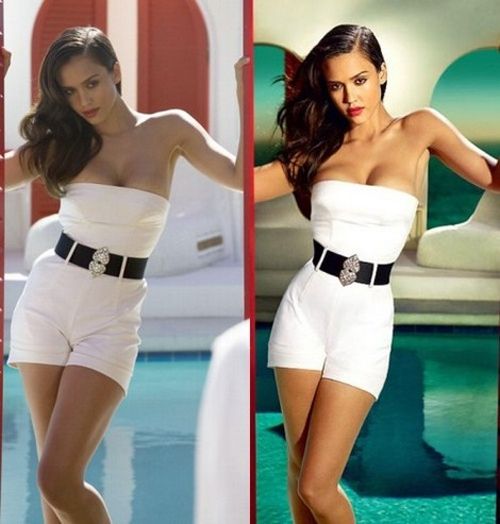 Jessica Alba is so slender and well-lit in the magical land of Photoshop! Even the wrinkles on her clothes disappear!

If you want to be on the cover of a magazine, prepare to have half of your arm shaved away. Isn't she good enough as-is?  I think so!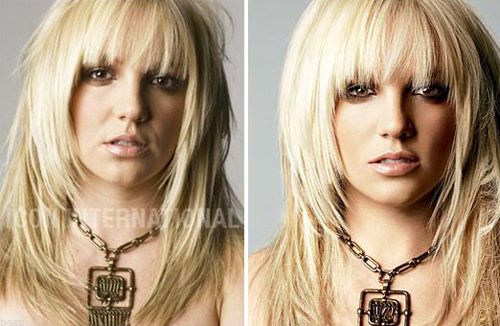 Hi Britney! Have you had some … work done?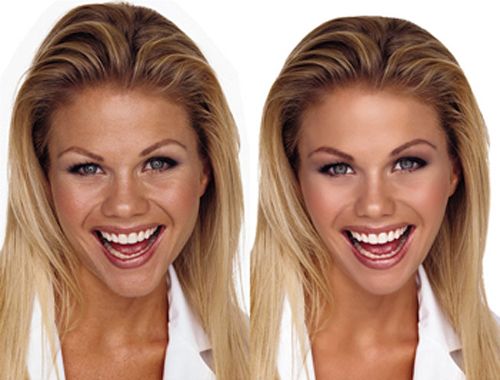 I don't know who this girl is, but she either has a case of Photoshop-itis or secretly hates her glossier, perkier, symmetrical-ier twin sister.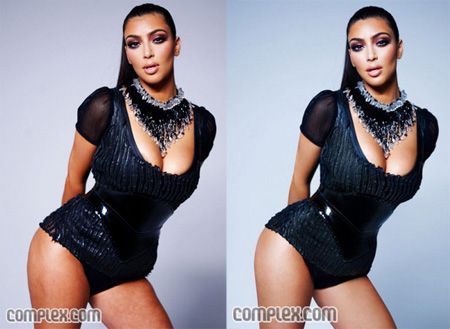 Kim Kardashian is a pretty gal, no question. Her top half doesn't seem to be altered much, but her bottom half sure does.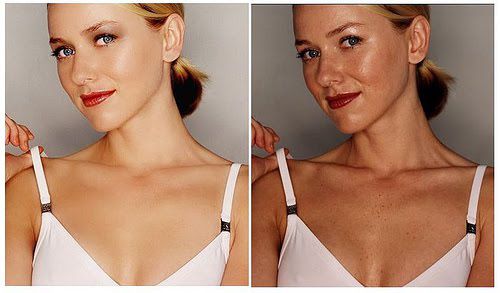 Koy asked "Mom, is that you?" Ha! I should be so lucky! My after shot couldn't live up to Naomi Watt's before!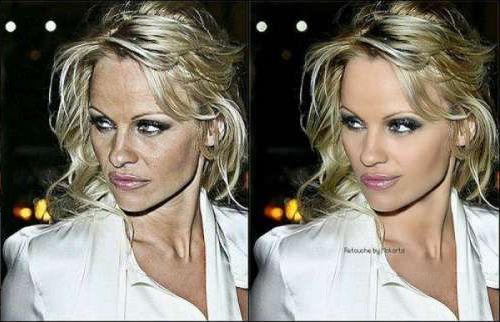 Look, Photoshop can even take away your scowl and replace it with a sexy smirk! Not to mention your years of hard partying!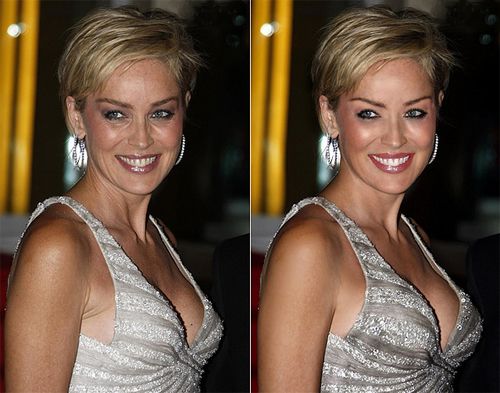 Or take decades off your face AND boobs!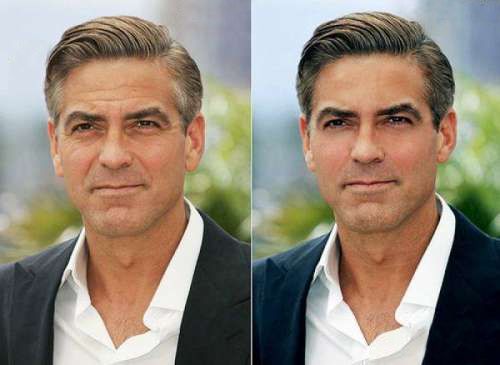 And no, the men aren't immune to it either.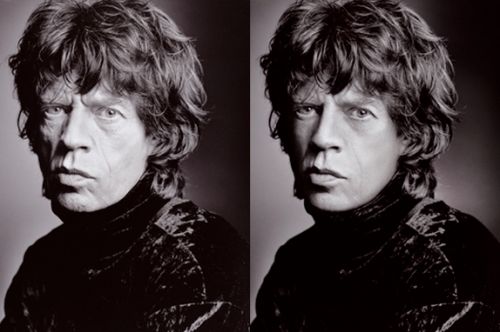 Hellooo magazine editors?  Mick Jagger is 45 billion years old, he's supposed to look like it!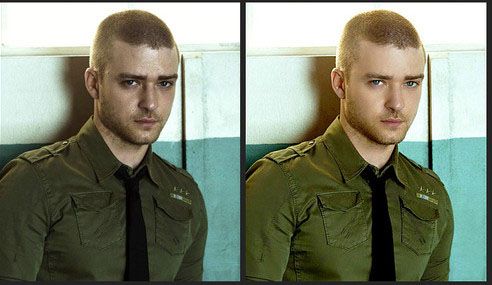 Oh, Justin, don't be mad at me. You know I love you. 
Rowr.