Do you have Neiman Marcus taste but an IKEA budget?  Hannah had lusted after a Lily Pulitzer piece from ol' NM, but was stopped in her tracks when she realized how expensive the dang thing was. So she turned those tracks straight towards everyone's favorite big blue box of happiness and picked up this $39 cabinet instead.  A dash of metallic gold spray paint, and she's got a similar luxe look on her hands with money to spare!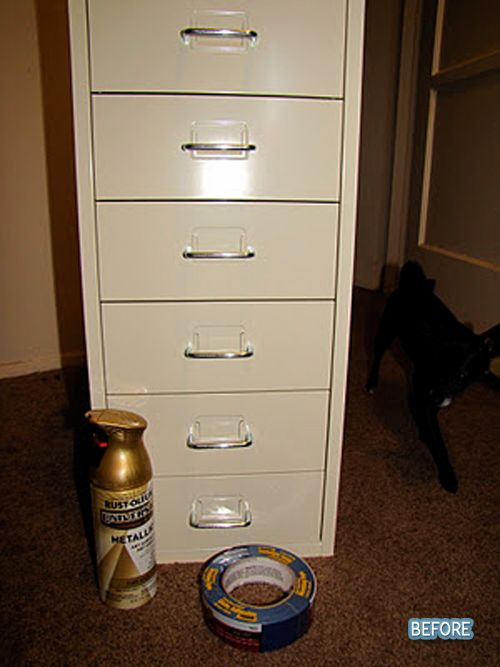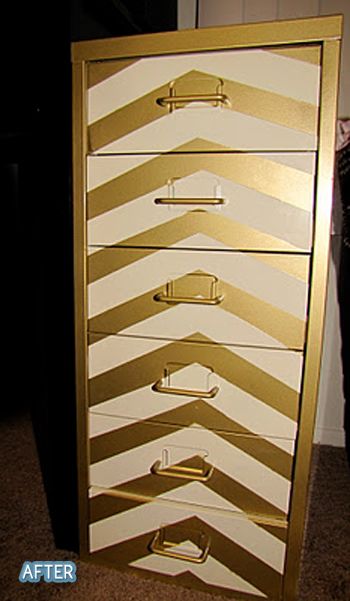 Can't get enough chevrony goodness?  Then check out one more redo from Kim at
The Sasse Life
, who found this little cutie on Craigslist and decided on a bold color combo.  I personally have only one red item in my entire house; it's a hand-me-down KitchenAid that matches nothing.  But … I'm quite drawn to the combination of black, white and red here.  Hmmm, perhaps I should branch out.  At least for the KitchenAid's sake.