Yellowing cabinets, faded formica, a super strange bathroom vanity thing happening on the opposite wall … Trisha's kitchen was a huge pile of yikes.  And how about that one cabinet above the sink with the knob right smack dab in the middle?  Is that so it would line up with the others?  So strange!  
But the remodel is absolutely fantastic, not a surface went untouched.  I  notice that Trisha also opted for open shelving in place of the window, so I can only assume that the style-deficient previous owners must have built it looking out into the garage or guest bathroom or something equally strange.   There's no telling.
'
Oh, the enormous mirror!  That's one way to add an illusion of extra space.  Or you could, you know, just add extra space.  Like cabinets.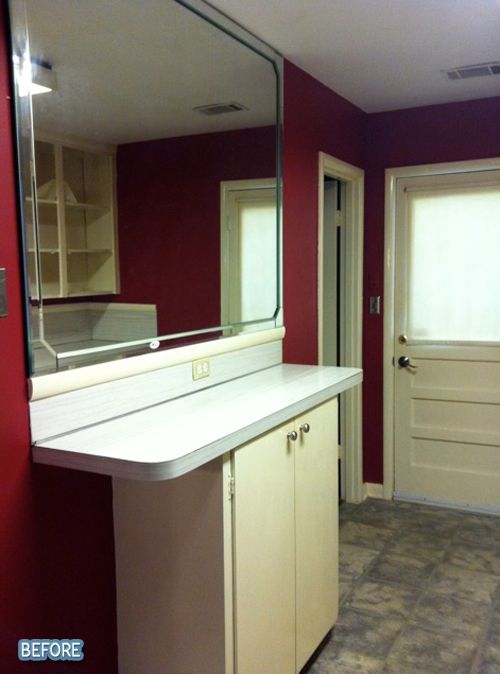 Ahh, SO much better.  Thanks Trisha!