This desk would have definitely gone under my "Never in a million years" category if I had happened upon it in a thrift-store or somesuch.  Not because it wouldn't be totally adorable all fixed up (which it is) but because it looks like A FREAKING TON of work (which it was).  I try to stick with projects that can be completed in 45 seconds with a can of spray paint in one hand and a sandwich in the other.  (I don't actually eat while spray painting, gross).
But Julie was up for the challenge, and it turned out beautifully!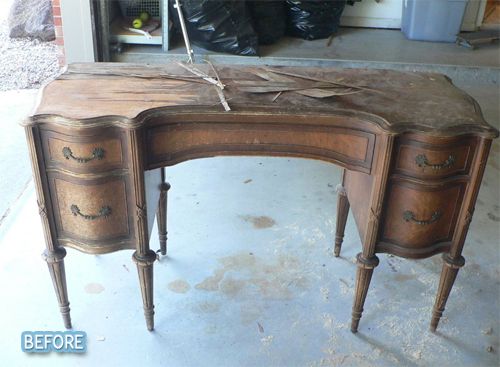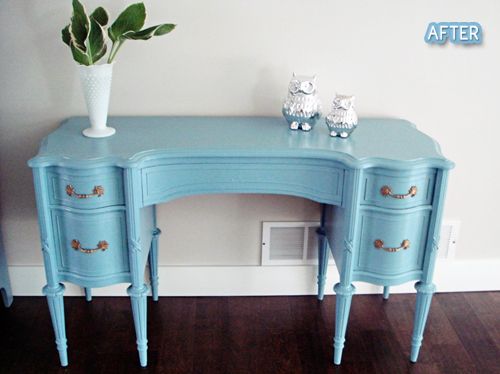 But she wasn't done yet!  She found this secretary IN HER NEIGHBORS TRASH!  Sorry for the all-caps, but seriously. IN THE TRASH!  The only things my neighbors ever throw away are lawn clippings.  That really bums me out.  I guess  I will console myself by living vicariously through Julie's work instead. I will also remind myself that this definitely wasn't done in 45 seconds. Then I will resume eating my sandwich.
Thanks for sharing Julie!