Hello, happy Friday and a Very Happy Veteran's Day to you as well.
I have some fun Fashion Friday things in store for you.  We've seen old sweaters
made into pillows
before, but before you go chopping up all your old sweaters into pillow-sized shapes, consider making a sweater dress!  For a baby!  Ack, so cute. Jessica from
Utah County Mom
turned her stretched out sweater into mini version for her daughter!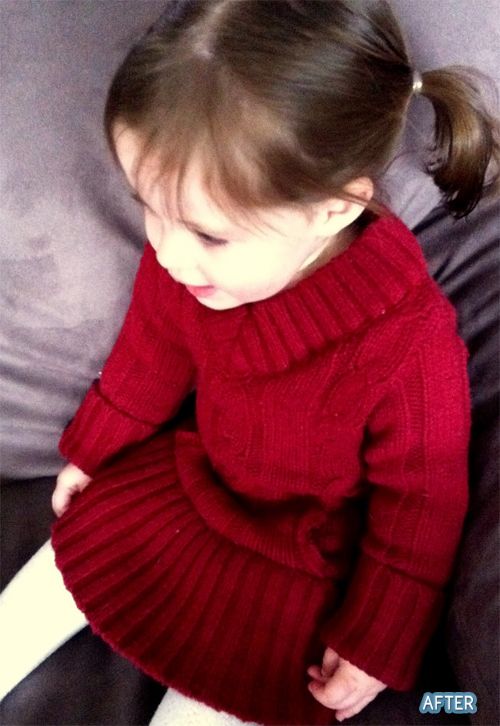 Dana at
MADE
took this old man sweater, cut it down to itty-bittyness, added some knit ribbing, and made an adorable sweater vest for her boy!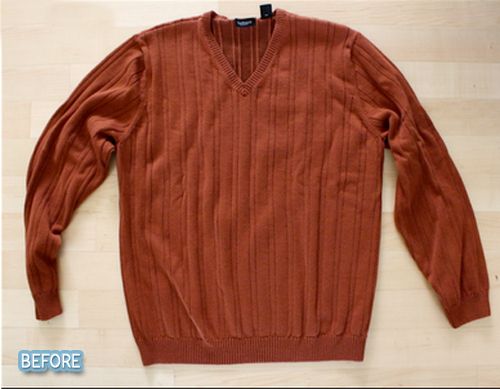 Ador. Able.
But what if your problem is a too-little sweater? No problem at all! Disney from the fabulous
Ruffles and Stuff
has tons of ideas for stretching out your kids clothing (not
literally
stretching them out, I don't think that would actually work) but making them last much longer.   Bonus: it stretches your budget too!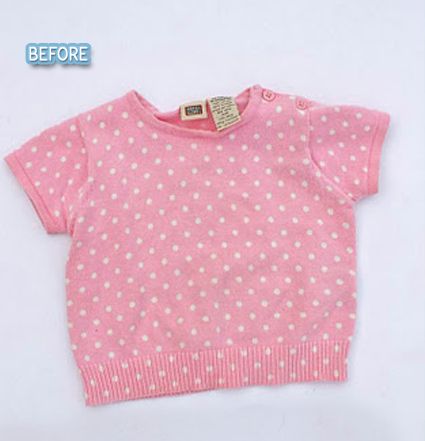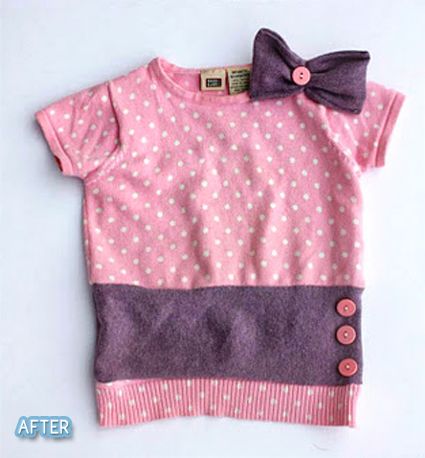 Pink and purple and polka dots, I die.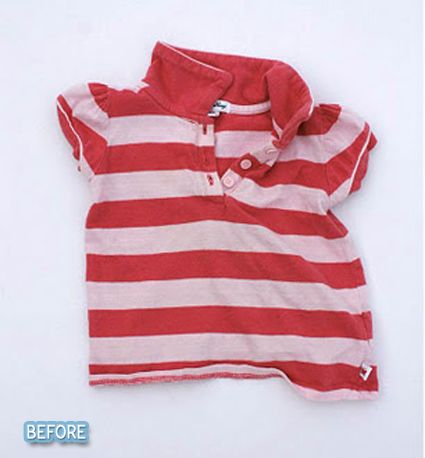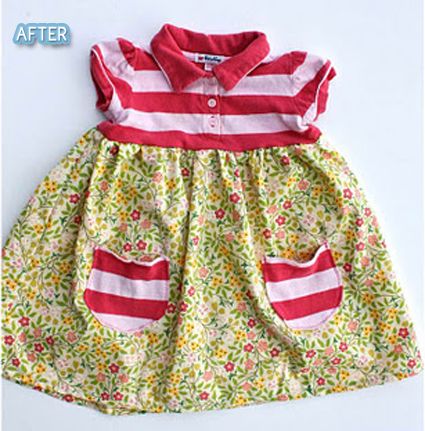 \Just love a great polo refashion.  I think I want one for myself.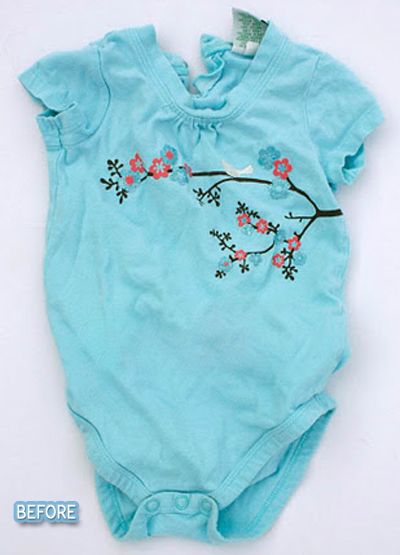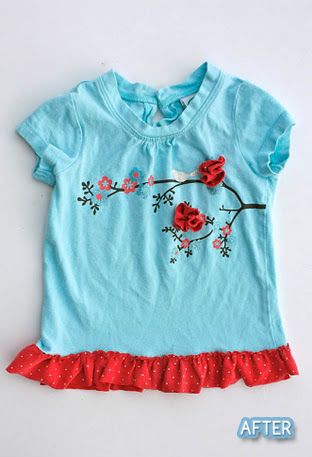 Wishing this idea would have occurred to me when my daughter was still in onesies!  This could work for boys too, just with a plain band of material instead of the ruffle.
Personal belief: Nothing is cuter than a baby in overalls, NOTHING!  Keep the magic alive as long as you can with longer straps and extra length on bottom.  
That's all for today! Thanks so much for sharing, ladies.  And thank YOU for being here, dear reader!
Have a great weekend friends!
Have a fashion remake to share?  Hit me with it!  Betterafter@live.com